The inaugural winner of ProudToBeCanadian.com's Worst Canadian of the Day Award goes to …. the you've got to be kidding party's Jack ("ass") Layton. We're hoping that in the spirit of his sacred socialism, he shares it equally with all his NDP supporters.
"It's an endless mission.
There's no end in sight.
We say it's a dead end."
—Jack ("ass") Layton, January 31, 2008
I'd love to put this in context for you, but as far as I can tell, the best way to get any "context" out of this is to take a gander of some idiot's ass as he walks by.
Here's an article PTBC reader Marc sent me (actually it turns out many emailers sent it or other source articles to me), which spawned our new award.
Layton calls combat mission unwinnable

OTTAWA—NDP Leader Jack Layton says the Taliban cannot be defeated by international troops and there's no point continuing to fight an unwinnable war in Afghanistan.

[…]

The NDP distributed a list of quotes from military officers, analysts, and former diplomat-turned-author Rory Stewart to support their case about the slim chance of defeating Afghan insurgents through battle.
Here's a photo of the leader of the you've got to be kidding party Jack ("ass") Layton at a rally put on by left-wing loons in which they all join in denouncing our nation's Prime Minister and our country and its brave and noble mission.

Astute observers will recognize that the award, artistically crafted with thematic political prowess, encompasses elements of ProudToBeCanadian's famous Moonbat of the Week Award, since they are very similar.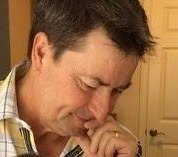 Latest posts by Joel Johannesen
(see all)