Oilman's real life spy exploits more thrilling than fiction
Calgary oilman Len LeSchack handed over the manuscript of his memoirs as a a globe-trotting intelligence officer in the United States Naval Reserve (USNR) and then preceded to uncork a bottle of the finest wine.
And I mean the finest wine.
For Len is a most cultured fellow.
LeSchack, now 71, is an erudite and patrician figure, somewhat reminiscent of Conservative guru William F. Buckley.
The difference is that while Buckley pens novels about his fictional spy Blackford Oakes for amusement , LeSchack actually lived the real life espionage game.
Here I should also add the New York City-born LeSchack, president of Calgary-based oil exploration company Hectori Inc., also passed to me photographs of the many ravishing female companions he had around the world during his more adventurous days on intelligence assignments.
While his wide-ranging memoirs, tentatively titled He Heard a Different Drummer are stirring, derring-do stuff, I had known about Len from the 1996 book Project Coldfeet: Secret Mission to a Soviet Ice Station, published by the Naval Institute Press, based in Annapolis, Maryland, which he co-authored with William M. Leary, whose many claims to fame include the 1996-'97 Charles A. Lindbergh professor of aero-space history at the National Air and Space Museum in Washington, D.C.
The book was cleared to use hitherto classified information to inform the public of one of the most successful espionage coups of the Cold War.
It tells of how in 1962, the Office of Naval Research (ONR) and the Central Intelligence Agency (CIA) launched one of the most audacious spy missions of the era.
LeSchack and fellow officer and Russian linguist James F. Smith parachuted onto a hastily abandoned Soviet drift station on a deteriorating Arctic ice pack to poke through any data and assess any eavesdropping equipment the Soviets had left behind when the drift station began to break up.
If you saw the 1968 blockbuster movie Ice Station Zebra with Rock Hudson and Ernest Borgnine, you'll get the drift, if you'll pardon the pun.
Back in those days, both the Soviets and the U.S. set up monitoring and communication bases on 'ice islands' to track each others submarines—this was in the age when nuclear subs were first appearing—and when the U.S. and Canada knew an air attack on their nations would almost certainly come over the Pole.
The ice islands, some several miles in diameter and several hundred feet thick, often had to be abandoned quickly when they appeared to be breaking up.
LeSchack, a petroleum geologist and an oceanographer, then doing his stint with the U.S. naval reserve, heard about the sudden evacuation of one Soviet ice island code-named NP-8.
He proposed landing a team on the island before it disintegrated and scout out what the Soviets had left behind.
A dangerous mission by any measure.
But even more dangerous since in those days—now four decades and more ago—helicopters couldn't operate in those extreme temperatures and Arctic storms.
"We would have to parachute in, but how to get off?"
That was solved by a brilliant engineer called Robert Edison Fulton who conceived and designed the "Fulton Skyhook" which, carried on a CIA-owned B-17 aircraft, would be lowered over the ice island and lift men and equipment aloft.
He adds: "Being snatched from the ice on 500-ft balloon-lifted line and then reeled up into a specially outfitted B-17 bomber travelling at 125-knots is not for the faint of heart."
Whatever, the operation was a huge success, and is now a textbook case of ingenuity in the spy world of the Cold War.
"What we found was astounding. We discovered the onset of a program that would support the massive build-up of Soviet nuclear missile submarines beneath the Arctic Ocean that, in the late 1980s, would threaten North America more than any missiles in Cuba ever would."
Len, just 27 at the time, was awarded, amongst other honours, the Legion of Merit, for this and other missions.
At one point, someone assessing the mission, said to LeSchack: "Len, you're a real live James Bond."
To which, LeSchack replied:" No, I'm just a scientist with a good imagination."
For sure, LeSchack's complete memoirs are going to be edge-of-the-seat and a nail-biting read.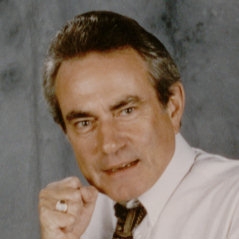 Latest posts by Paul Jackson
(see all)