We're still getting our ducks in a row on the liberal media's bad coverage of the dead ducks in the oil sands tailings pond. Catch up here first: My first post | Second post.
Yet another reader wrote in with his own information and a letter that he wrote to the editor of his local paper, frustrated over the media's biased, alarmist, perspective-challenged, horribly tendentious and, as usual, generally anti-corporate coverage of the recent dead ducks in Alberta story.
Joel,
Once again you have inspired me! Your entry on the dead ducks got me excited (being in the oil business and all and taking enough flack already) so I did a little research, found a University of Saskatchewan paper titled "Type C Botulism in Birds" and wrote the following letter to the Kitchener Waterloo Record (owned by the socialist Torstar Group);

Dead Ducks
The CP headline "500 dead birds in oilsands pond were 'tip of iceberg' " is correct. This number pales in comparison to the number of waterfowl killed by Type C Botulism in the prairies. A massive outbreak at Old Wives Lake, SK in 1998 alone killed over one million birds. Type C losses in the prairie provinces throughout the 1990's were conservatively estimated at hundreds of thousands to over one million waterbirds annually. The University of Saskatchewan paper I used as my source notes that continental waterfowl populations may be relatively unaffected by even massive outbreaks. While the loss of one flock in the oilsands pond is regrettable, remember that nature itself causes astronomically higher deaths.

Keep up the great work! Your site is a must read daily!
Thanks again,
Dean
This is what more conservatives need to do. Writing letters to the editors of their local liberal media newspapers not only informs the editors that you're watching them, you're on to them, and you're going to hold their feet to the fire; but if the editors have the cojones to publish them, readers may be enlightened and then inspired to do the same.
Ultimately, conservatives need to take over the media. So work on that too. Thanks.
UPDATE:
Dean got his letter published on May 8 2008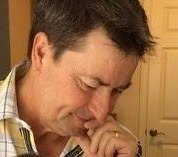 Latest posts by Joel Johannesen
(see all)