This rabid pathological anti-Americanism in Canada was not fomented by people like me—conservatives—it was carefully cultivated by years of insult, nuance, the mis-education and spreading of falsehoods by various academia, media, liberal-left politicians, and even by the likes of the liberals' state-run media and CBC's apparent fixation with being anti-American (particularly when the President is a conservative Republican rather the Marxist they hope to someday see). In other words, by liberals.
Here's a delighted member of my community writing to his local paper about his most recent experience in this regard.
Click the thumbnail to read the letter
From the Delta Optimist (Canwest), July 12 2006.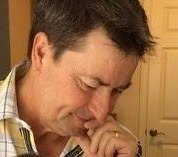 Latest posts by Joel Johannesen
(see all)