Another federal Liberal Party MP has quit, today, following his alleged allegations against former Liberal cabinet minister Navdeep Bains, who quit a couple weeks ago. Bains was allegedly accused of being an extremist Sikh separatist.
"The Liberal Caucus continues to stand firm against racism and intolerance," bellowed Liberal Party spokesman Charles-Eric Lépine.
The MP who quit: Liberal MP Ramesh Sangha.
I'm not an expert on race, but I think they're the same race. Same party, same race.
They seem to have gotten their "woke" mixed up. Well at least they're super united over there at the Liberal Party.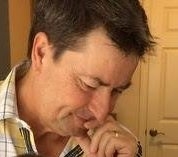 Latest posts by Joel Johannesen
(see all)