I was awestruck by the miracle I witnessed during my news-watching today.
Reminds us once again— as the warrior heroes fighting in Iraq and Afghanistan and the various first responders often do in America and elsewhere — about who the real heroes are. They're hardly ever elected, or playing a starring role —they just are.
Chesley B. Sullenburger
The pilot of the airliner, Chesley B. Sullenburger, a former airforce pilot and the Captain of the airliner who managed to calmly land that Airbus A-320 in the Hudson River after finding he'd lost both of his engines —so gingerly—so masterfully—that it didn't break up into a thousand pieces and body parts—and then take a walk down the passenger aisles to ensure he was the last one on board —is a hero beyond words.
If this doesn't speak to the value of age and experience in our work force, I don't know what does.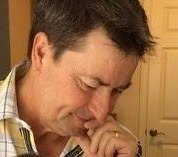 Latest posts by Joel Johannesen
(see all)