Thank God nobody was killed. Thank God.
Runway 24L at Pearson wasn't long enough for the Air France jet that just kept going. In this photo you can see the tracks off the runway from the three sets of massive landing gear as the jet went 200 meters further than the end of the runway.
Photo credit: AP PHOTO/CP, Adrian Wyld
UPDATE 1:40 PM PDT:
The black boxes have been recovered. This is more good news! Great work on the part of all concerned.
Also, the chairman of Air France, Jean-Cyril Spinetta, said "I want to pay homage to the crew," at a news conference at the Air France headquarters near Paris, shortly before he left to fly to Canada to be on the scene of the accident.
"I don't know if we should speak of a miracle… but above all the professionalism of the crew."
Oh sure the professionalism of the crew was apparently fantastic. But you know what, Mr. Spinetta? Go ahead and take a wild, wacky chance. Go ahead and call it a miracle and yes, go ahead and thank God. Go ahead. It's painless. I'm sure nearly all of your passengers already have done so.
UPDATE 2:05 PM PDT:
"Canada's Transport Minister, Jean Lapierre, said it was a 'miracle' that no one was killed in the accident," according to Forbes.com.
(I'm just finding it incredible and really just plain funny how some people are straining NOT to "thank God" or to call it "a miracle". "I don't know if we should speak of a miracle…" Please! Avoiding saying it to exemplify an abundance of some sort of "caution"? That's just funny!)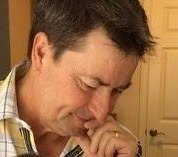 Latest posts by Joel Johannesen
(see all)