It's like a weird ugly teat-sucking government ménage à trois (if you folks outside of Quebec — which is apparently nobody — will pardon my French).
There is something desperately wrong when politicians like Prime Minister (and Quebec MP) Justin Trudeau and his Liberal Party apparently feel compelled to so piss off one of their few morally sound team members like Jody Wilson-Raybould to the point where she'd quit, spill the beans, and in the process badly tarnish her own party and leader.
Beyond that, as if it weren't enough, the Trudeau Liberals risked ruining our country's reputation as a moral nation operating under the rule of law, which, as our Constitution says, "is founded upon principles that recognize the supremacy of God and the rule of law." It seems he's also willing to risk his own political life, reputation, and legacy, and that of his party. Why? What the hell is going on here? Easy answer: it's all to curry favor with Quebecers and its corporate donors and in some way — apparently any which way — get their freaking sacred votes and cash. I'm not sure if this is a personal wealth-building exercise, or power-seaking, or both, or what.
Versions of this travesty have been repeated so many times in my life that this perrenial Quebec suckup disease has earned a special prominent place in my trophy case of what's terribly wrong with this country.
The kowtowing to big corporations like auto makers, Amazon, Bombardier, and SNC-Lavalin… it's now a deadly chronic disease. It's like a government STD. I've been railing about it for years, which apparently has resulted in making it ten times worse now. So yay me. But few besides me seems ready or able to do anything about it. The disease is not limited to Liberals, but certainly is most prominent amongst Liberals. Maxime Bernier of the People's Party has pointed it out multiple times, most recently just today in his newsletter, at this ever-so opportune time. He definitely stands against it. He makes that perfectly clear. But his solution is… once again we don't know what in tarnation it is.
Entitled "A new approach to root out corruption," it leaves us knowing not one thing about any new approach. (His bolding):
Jody Wilson-Raybould's testimony about SNC-Lavalin this week showed how corrupt politics has become in Canada.

Trudeau and his Liberals are ready to do anything to buy votes.

Even obstruct justice and break the law.

The other parties are of course denouncing this crime. But they want to keep the whole system that allows it intact.

As long as we have a huge government handing out billions in contracts and subsidies to businesses and interest groups, nothing will change.

It's time for a completely different approach.

Joel, the People's Party will not only fight the corruption, but also the crony capitalism, the constant pandering, and the big-government policies that encourage it.
An idle promise to stop it. There are subtle hints limited to this one line: "As long as we have a huge government handing out billions in contracts and subsidies to businesses and interest groups, nothing will change." I'll deal with this as two separate items: handing out billions in contracts, and subsidies. (Handing out billions to interest groups is worthy of jail time. Ban it. Done.)
1. Handing out billions in contracts is not necessarily a bad thing, assuming the contracts are for things that are deemed essential, like building fighter jets or supplying paper shredders to Liberal government staff. The alternative is what? Not handing out billions in contracts and rendering the government useless; or starting up a bunch of crown corporations and becoming an even more full-on communist/socialist country. Neither of those ideas are sane.
The problem is, government has grown so large and so encompassing of all our daily lives and everything that we do. Thus the "necessity" of governments to procure so many billion-dollar contracts to do so many things has expanded to the point where, like the citizens, corporations now see governments as their mommy's teat. They have learned to live for the government contract. Like so many citizens, they have come to rely on government for their very existence. Thus their "donations" to politicians.
They even buy hookers and use outright bribes to government officials (as SNC-Lavalin has actually been charged with doing) to get at that teat. Government contracts are so big and juicy that they dwarf the A-cup contracts offered in the private sector. Luckily for all of the companies, these days there is so much government moola being doled out for so many things, there is plenty to go around.
That's not the way it was supposed to go.
The solution here is to make governments way, way smaller, doing way less to "provide" for our everyday lives; leaving the control and direction and responsibility for our everyday lives to ourselves, rather than government. Which is the way it was always supposed to be. It's the way it was, once. The money the government is spending is and always was our money, after all — it's not as if the government is spending a separate stash of their own money. Governments have no money. It's money we're spending, it's just that the government takes it and spends it for us instead. On what they want.
We can't get away from the necessity of government paying companies to have bridges and highways and jet fighters built because that's part of what nationhood comprises. But governments — especially the left-wing ones — think they have to "provide" jobs, cable TV, symphonies, news, milk, entertainment, chicken, festivals, internet to Eskimos, housing, films, cheap rent, fireworks, cheese, healthcare, operas, gender studies education, car insurance with optional towing package, art exhibits, liquor, cruises along BC's coast, junk mail delivery, cheap legal advice, TV shows, tampons, lottery tickets, sex change operations, and pot; and they have to run mammoth monopoly auto insurance companies, operate huge wholesale and retail liquor operations which purchase and supply restaurants and citizens, operate pot shops, run TV news and entertainment channels, operate high-stakes gambling casinos, sell lottery tickets, manage marriage, own a courier company, paint gay rainbows on crosswalks, abort babies, warn us about everyday dangers, and assist in our suicides.
Cut all that. I'm suggesting we bring back the spending to ourselves, on a far more local basis, as individuals in the private sector. That's a tall order. Perhaps impossible. It would take a monumental shift in the thinking the left has trained us to think through their media and their education.
One of the grave dangers of "progressive" liberal-left government policies — quite apart from their exponential growth in size and the corresponding growth in the size of their teats — is the fact that once you start "giving" people "free" stuff, it's nearly impossible to take it back. And therefore it would take one hell of a great communicator — or a bunch of them — to convince Canadians, nearly all of whom have become glued to the other available big, huge teat of liberal-left "progressive" government.
2. The Ending subsidies to corporations part is easy. So easy even the Liberals could do it. Giving subsidies to corporations for anything should obviously be illegal (not that some party leaders would care what's legal, apparently, but at least the question of locking 'em up would be clear and obvious to CBC reporters). Governments trying to buy off Amazon.com or any other company by offering subsidies and tax breaks is so obviously corrupt that I can't believe the RCMP doesn't simply arrest those government officials that conspired and offered-up those taxpayer dollars. God knows the news media shouldn't be subsidized — that's just blatantly wrong, and hell, everybody knows that, full well.
So the public has glued itself to one teat of government, the other teat has big corporations attached to it for much the same reason; all the while the government is itself sucking on the teat of Quebec and its corporate donors. Pierre Trudeau said government should not be in the bedrooms of the nation. Today, here they are participating in a big Canadian orgy of their own making. A gross ménage à trois.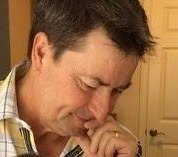 Latest posts by Joel Johannesen
(see all)