Apparently there are critics. Yes, it's true. Liberals are opposed to this.
Harper dares opposition to block child care plan
Updated Tue. Apr. 18 2006 5:39 PM ET

CTV.ca News Staff

If opposition parties don't like his government's proposed child-care allowance, they can vote against the government's forthcoming budget, says Prime Minister Stephen Harper.

"We were elected on this, we ran on this, we know it's popular," Harper told reporters in Burnaby, B.C.

"We know it's particularly popular with parents who have pre-school children, so we are going to proceed with it."

Budgets or money-related bills are considered votes of confidence in the government. If the Conservative government was defeated on its budget, an election would be triggered. The last one was held Jan. 23.

"So I hope the opposition considers the alternatives very carefully," Harper said.

[…]
As conservativegal said in an email to me with this story, "Best Clint Eastwood impersonation I've seen since… well, Clint Eastwood."
In addition to cash for parents, the Conservatives pledged to create 125,000 new daycare spaces by offering $250 million in tax credits for businesses and non-profit groups that create new spaces.
But of course as their news story continues, the CTV inform Canadians to set them straight about all this:
Critics say similar provincial programs didn't work.
Ahh. Darn the luck. So it's bogus then, this Conservative plan. So there you have it. There are absolutely no critics of the Liberal-left's Soviet-style childcare (and early learning —wink!) plan. Just critics of the Harper Conservative plan. And note also that there are no proponents or supporters of the Harper Conservative plan. Not one. No, not one. Just critics.
CTV reports, you decide. Of course, they only report half the story—the anti-conservative half…. THEN you are to decide.
It's the Canadian liberal-left media way.
Meanwhile, in reality, the Prime Minister's office had this press release out today, which the media could have picked up and quoted from, but didn't.
[…] After meeting with a group of parents and children in Burnaby, Prime Minister Stephen Harper reiterated his commitment to fulfilling a key conservative campaign promise – providing a universal child care plan – by asking Parliament to approve the choice in child care allowance.

"Do the opposition parties support giving parents $1200 per child, per year or do they prefer the status quo which is zero? Our new approach requires no federal-provincial negotiations, no funding for academics, researchers or special interest groups, and it cuts out the political and bureaucratic middlemen. It will provide real support and direct payment, as soon as Parliament approves it," explained the Prime Minister.

"The previous government spent a lot of time talking about child care. But after 13 years of rhetoric, no one can find those universally-free, readily-accessibility, federally-created daycare spaces. Where did all the money go? Their national child care program never materialized, and now Canadian parents are waiting for the Opposition parties to stand up for them," explained Prime Minister Harper.

The Prime Minister concluded, "ordinary parents — people who work hard, pay their taxes and play by the rules — do not have a taxpayer-funded lobby group.
They don't have the time to hold demonstrations, or make regular trips to Ottawa for news conferences. But they do support our plan. We intend on supporting them by keeping our promise on making choice in child care a reality."
We report, you decide.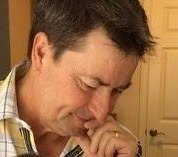 Latest posts by Joel Johannesen
(see all)