If you haven't heard of the backlash against Mozilla, which is the owner of the Firefox browser brand, here are a few links to bring you up to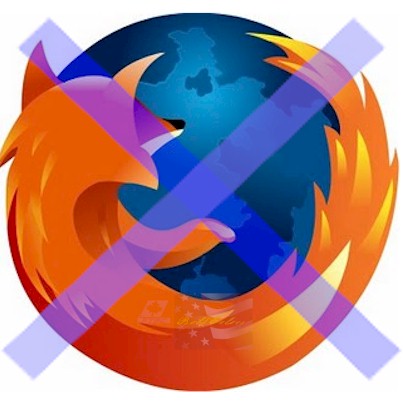 speed:
The best course of action if you're interested in protecting freedom of speech, and conscience, and religion, and you abhor fascism and idiocy, is to stop using Firefox as your browser, and stop using Thunderbird as your email software.
But if you must, for some odd reason, stick with Firefox, at least don't use it to do any internet searching. Mozilla is, at its core, a non-profit organization. So how does this not-for-profit make its money? Mozilla gets nearly all of its income from the various search engines, mostly Google, who pay Mozilla a royalty every time a user who uses Firefox searches the search engine. Yes, web sites including this one track what browser you're using. Search engines use that capability to pay royalties to Mozilla/Firefox.
From Wikipedia:
Financing

The Mozilla Foundation is funded by donations and "search royalties". Since 2005, the vast majority of funds have come from Google Inc.

Initial funding in 2003 came from AOL, who donated US$2 million, and from Mitch Kapor who donated US$300,000. The group has tax-exempt status under section 501(c)(3) of the U.S. tax code, though the Mozilla Corporation subsidiary is taxable.

In 2006, the Mozilla Foundation received US$66.8 million in revenues, of which US$61.5 million is attributed to "search royalties" from Google.[8]

The foundation has an ongoing deal with Google to make Google search the default in the Firefox browser search bar and hence send it search referrals; a Firefox themed Google search site has also been made the default home page of Firefox. The original contract expired in November 2006. However, Google renewed the contract until November 2008 and again through 2011.[9] On 20 December 2011 Mozilla announced that the contract was once again renewed for at least three years to November 2014, at three times the amount previously paid, or nearly US$300 million annually.[10][11] Approximately 85% of Mozilla's revenue for 2006 was derived from this contract.
I've decided not to block Firefox users from accessing this site for now, but that will change if Mozilla refuses to embrace freedom and stop acting like a cabal of fascist idiots or the Gestapo. Here are instructions of you are a web site owner and want to block Firefox. Otherwise, instructions are also provided if you simply want to create a banner across the top of your site, warning users of the attack on freedom by Mozilla (watch the punctuation on their example —  it's not "it's," it's its! You could just express your own personal outrage in your own words, which would be better anyway).
Here's more about what you can do:
How you can push back against Mozilla/Firefox's gay marriage thuggery
Here are a few alternative browsers.
Google Chrome | Apple Safari (works in Windows too) | Opera | Internet Explorer
This action by a cabal of zealots presents a very dangerous slippery slope.  Don't let them get away with it.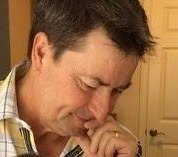 Latest posts by Joel Johannesen
(see all)