(4:05 PM PST) – UPDATED BELOW
DON'T VOTE FOR THESE PEOPLE
As promised yesterday, here is the list of MPs who voted against the bill to eliminate the long-gun registry, yesterday, and to instead maintain the government list of innocent citizens who own rifles and shotguns for sport or pleasure or protection or whatever other legitimate purpose they choose as free people living in a free country.
Who are these people?  They're all the usual suspects:  socialists, and those who thrive on mindless, leftist, feel-good, sound-good ideology, those who promote the growth of the nanny-state, and far-left statists who seek to control every aspect of you and your lives because they are either power-hungry or they actually think they know best how to control you and your life (and actually believe they have a right to), and those who seek to grow government in every direction and impose even more intrusion into every aspect of your life.  They voted to keep the gun registry.
And here's a learning moment:  Liberal Scott ("Fancy pants from Kings-Hants") Brison, who voted with those I just described, ran to be the leader of the Conservative Party, before cowering over to the Liberal Party.
Mr. Guy André  (Berthier—Maskinongé) Bloc Québécois
Mr. Claude Bachand (Saint-Jean) Bloc Québécois
Mr. Navdeep Bains (Mississauga—Brampton South) Liberal
Mrs. Josée Beaudin (Saint-Lambert) Bloc Québécois
Mr. Maurizio Bevilacqua (Vaughan) Liberal
Mr. Bernard Bigras (Rosemont—La Petite-Patrie) Bloc Québécois
Mr. Raynald Blais (Gaspésie—Îles-de-la-Madeleine) Bloc Québécois
Ms. France Bonsant (Compton—Stanstead) Bloc Québécois
Mr. Robert Bouchard (Chicoutimi—Le Fjord) Bloc Québécois
Ms. Diane Bourgeois (Terrebonne—Blainville) Bloc Québécois
Mr. Scott Brison (Kings—Hants) Liberal
Ms. Paule Brunelle (Trois-Rivières) Bloc Québécois
Mr. Gerry Byrne (Humber—St. Barbe—Baie Verte) Liberal
Mr. John Cannis (Scarborough Centre) Liberal
Mr. Serge Cardin (Sherbrooke) Bloc Québécois
Mr. Robert Carrier (Alfred-Pellan) Bloc Québécois
Ms. Chris Charlton (Hamilton Mountain) NDP
Ms. Olivia Chow (Trinity—Spadina) NDP
Mr. David Christopherson (Hamilton Centre) NDP
Ms. Siobhan Coady (St. John's South—Mount Pearl) Liberal
Mr. Denis Coderre (Bourassa) Liberal
Mr. Joe Comartin (Windsor—Tecumseh) NDP
Mr. Irwin Cotler (Mount Royal) Liberal
Mrs. Bonnie Crombie (Mississauga—Streetsville) Liberal
Ms. Jean Crowder (Nanaimo—Cowichan) NDP
Mr. Rodger Cuzner (Cape Breton—Canso) Liberal
Ms. Libby Davies (Vancouver East) NDP
Mr. Don Davies (Vancouver Kingsway) NDP
Mrs. Claude DeBellefeuille (Beauharnois—Salaberry) Bloc Québécois
Ms. Nicole Demers (Laval) Bloc Québécois
Ms. Johanne Deschamps (Laurentides—Labelle) Bloc Québécois
Mr. Luc Desnoyers (Rivière-des-Mille-Îles) Bloc Québécois
Mr. Paul Dewar (Ottawa Centre) NDP
Mr. Sukh Dhaliwal (Newton—North Delta) Liberal
Ms. Ruby Dhalla (Brampton—Springdale) Liberal
Mr. Stéphane Dion (Saint-Laurent—Cartierville) Liberal
Mr. Jean Dorion (Longueuil—Pierre-Boucher) Bloc Québécois
Mr. Ujjal Dosanjh (Vancouver South) Liberal
Mr. Ken Dryden (York Centre) Liberal
Mr. Gilles Duceppe (Laurier—Sainte-Marie) Bloc Québécois
Mr. Nicolas Dufour (Repentigny) Bloc Québécois
Ms. Linda Duncan (Edmonton—Strathcona) NDP
Ms. Kirsty Duncan (Etobicoke North) Liberal
Mr. Mark Eyking (Sydney—Victoria) Liberal
Ms. Meili Faille (Vaudreuil-Soulanges) Bloc Québécois
Ms. Raymonde Folco (Laval—Les Îles) Liberal
Ms. Judy Foote (Random—Burin—St. George's) Liberal
Mrs. Carole Freeman (Châteauguay—Saint-Constant) Bloc Québécois
Ms. Hedy Fry (Vancouver Centre) Liberal
Ms. Christiane Gagnon (Québec) Bloc Québécois
Mr. Marc Garneau (Westmount—Ville-Marie) Liberal
Mr. Roger Gaudet (Montcalm) Bloc Québécois
Mr. Yvon Godin (Acadie—Bathurst) NDP
Mr. Ralph Goodale (Wascana) Liberal
Ms. Monique Guay (Rivière-du-Nord) Bloc Québécois
Mr. Claude Guimond (Rimouski-Neigette—Témiscouata—Les Basques) Bloc Québécois
Mr. Michel Guimond (Montmorency—Charlevoix—Haute-Côte-Nord) Bloc Québécois
Ms. Martha Hall Findlay (Willowdale) Liberal
Mr. Jack Harris (St. John's East) NDP
Mr. Mark Holland (Ajax—Pickering) Liberal
Mr. Michael Ignatieff (Etobicoke—Lakeshore) Liberal
Mrs. Marlene Jennings (Notre-Dame-de-Grâce—Lachine) Liberal
Mr. Peter Julian (Burnaby—New Westminster) NDP
Mr. Andrew Kania (Brampton West) Liberal
Mr. Gerard Kennedy (Parkdale—High Park) Liberal
Mr. Jean-Yves Laforest (Saint-Maurice—Champlain) Bloc Québécois
Mr. Mario Laframboise (Argenteuil—Papineau—Mirabel) Bloc Québécois
Ms. Francine Lalonde (La Pointe-de-l'Île) Bloc Québécois
Mrs. Carole Lavallée (Saint-Bruno—Saint-Hubert) Bloc Québécois
Mr. Jack Layton (Toronto—Danforth) NDP
Mr. Dominic LeBlanc (Beauséjour) Liberal
Mr. Derek Lee (Scarborough—Rouge River) Liberal
Mr. Marc Lemay (Abitibi—Témiscamingue) Bloc Québécois
Ms. Megan Leslie (Halifax) NDP
Mr. Yves Lessard (Chambly—Borduas) Bloc Québécois
Mr. Yvon Lévesque (Abitibi—Baie-James—Nunavik—Eeyou) Bloc Québécois
Mr. Lawrence MacAulay (Cardigan) Liberal
Mr. Gurbax Malhi (Bramalea—Gore—Malton) Liberal
Mr. Luc Malo (Verchères—Les Patriotes) Bloc Québécois
Mr. Wayne Marston (Hamilton East—Stoney Creek) NDP
Mr. Tony Martin (Sault Ste. Marie) NDP
Mr. Pat Martin (Winnipeg Centre) NDP
Mr. Brian Masse (Windsor West) NDP
Ms. Irene Mathyssen (London—Fanshawe) NDP
Mr. John McCallum (Markham—Unionville) Liberal
Mr. David McGuinty (Ottawa South) Liberal
Mr. John McKay (Scarborough—Guildwood) Liberal
Mr. Dan McTeague (Pickering—Scarborough East) Liberal
Mr. Serge Ménard (Marc-Aurèle-Fortin) Bloc Québécois
Mrs. Alexandra Mendes (Brossard—La Prairie) Liberal
Ms. Maria Minna (Beaches—East York) Liberal
Mrs. Maria Mourani (Ahuntsic) Bloc Québécois
Mr. Thomas Mulcair (Outremont) NDP
Mr. Shawn Murphy (Charlottetown) Liberal
Mr. Brian Murphy (Moncton—Riverview—Dieppe) Liberal
Ms. Joyce Murray (Vancouver Quadra) Liberal
Mr. Richard Nadeau (Gatineau) Bloc Québécois
Ms. Anita Neville (Winnipeg South Centre) Liberal
Mr. Robert Oliphant (Don Valley West) Liberal
Mr. Christian Ouellet (Brome—Missisquoi) Bloc Québécois
Mr. Massimo Pacetti (Saint-Léonard—Saint-Michel) Liberal
Mr. Pascal-Pierre Paillé  (Louis-Hébert) Bloc Québécois
Mr. Pierre Paquette (Joliette) Bloc Québécois
Mr. Bernard Patry (Pierrefonds—Dollard) Liberal
Mr. Glen Pearson (London North Centre) Liberal
Mr. Louis Plamondon (Bas-Richelieu—Nicolet—Bécancour) Bloc Québécois
Mr. Roger Pomerleau (Drummond) Bloc Québécois
Mr. Marcel Proulx (Hull—Aylmer) Liberal
Mr. Bob Rae (Toronto Centre) Liberal
Ms. Yasmin Ratansi (Don Valley East) Liberal
Mr. Geoff Regan (Halifax West) Liberal
Mr. Pablo Rodriguez (Honoré-Mercier) Liberal
Mr. Jean-Yves Roy (Haute-Gaspésie—La Mitis—Matane—Matapédia) Bloc Québécois
Mr. Michael Savage (Dartmouth—Cole Harbour) Liberal
Ms. Denise Savoie (Victoria) NDP
Mr. Francis Scarpaleggia (Lac-Saint-Louis) Liberal
Ms. Judy Sgro (York West) Liberal
Mr. Bill Siksay (Burnaby—Douglas) NDP
Mr. Mario Silva (Davenport) Liberal
Mrs. Michelle Simson (Scarborough Southwest) Liberal
Mr. Thierry St-Cyr (Jeanne-Le Ber) Bloc Québécois
Mr. Paul Szabo (Mississauga South) Liberal
Mrs. Ève-Mary Thaï Thi Lac (Saint-Hyacinthe—Bagot) Bloc Québécois
Mr. Alan Tonks (York South—Weston) Liberal
Mr. Justin Trudeau (Papineau) Liberal
Mr. Francis Valeriote (Guelph) Liberal
Mr. Robert Vincent (Shefford) Bloc Québécois
Mr. Joseph Volpe (Eglinton—Lawrence) Liberal
Ms. Judy Wasylycia-Leis (Winnipeg North) NDP
Mr. Bryon Wilfert (Richmond Hill) Liberal
Mr. Borys Wrzesnewskyj (Etobicoke Centre) Liberal
Mrs. Lise Zarac (LaSalle—Émard) Liberal
-READER EMAIL-
From: "Paul"
Sent: Thursday, November 05, 2009 9:29 AM
To: "ProudToBeCanadian.ca"
Subject: Too Many MPs

Joel,

I was reading through your list of fascist MPs who want to keep law abiding Canadian citizens on a police list, and it occurred to me that there are just too many MPs.  The list was too long to hold my attention.  The USA has 340,000,000 people and only 440 congressmen and 100 Senators.  In Canada we have 308 MPs and 105 Senators, with a population 1/10 that of the USA.  Dontcha think we ought to carve that back to 40 MPs and say 20 Senators?  That would save a ton of money.

Paul

—
Close the CBC.

Hey Paul,
Believe me, I had the same feeling as I was formatting the list, which took way too long.
Not just would we save all the money those MPs are paid in salary and their huge Cadillac benefit and pension plans; but imagine the savings from not having to pay for all their bureaucratic staff and their benefits and pensions and all those offices and all that equipment and supplies.  All those redundant people would be forced to find some sort of actually productive work (if they didn't simply get absorbed by some other government secretariat, which would be their first choice, no doubt).  This could possibly lead to increased productivity generally —at least in the government-funded "arts" or academic/teaching sectors, in which many of them would end up.
The size of government would be vastly reduced.  Taxes could be reduced.
…So of course they'd be against all that.
Oh well!
Joel
—-
UPDATE
Some have suggested I include a list of those who broke ranks and voted with the sensible set.  Here it is:
You've Got To Be Kidding Party Sensibles
Malcolm Allen – [email protected]
Charlie Angus – [email protected]
Niki Ashton – [email protected]
Dennis Bevington – [email protected]
Nathan Cullen – [email protected]
Claude Gravelle – [email protected]
Carol Hughes – [email protected]
Bruce Hyer – [email protected]
Jim Maloway – [email protected]
John Rafferty – [email protected]
Peter Stoffer – [email protected]
Glenn Thibeault – [email protected]
Liberal Party Sensibles:
Scott Andrews – [email protected]
Larry Bagnell – [email protected]
Jean-Claude D'Amours – [email protected]
Wayne Easter – [email protected]
Keith Martin – [email protected]
Anthony Rota – [email protected]
Todd Russell – [email protected]
Scott Simms – [email protected]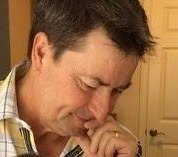 Latest posts by Joel Johannesen
(see all)