The Liberal-leftists under the zany tutelage of Liberal Frenchman Stephane ("the Green Guru") Dion are coming unglued. They demonstrate this daily, but lately by attempting to glue globs of sugery and mucky "progressive" culture together to form a cohesive complot of left-wing nuts. Possible new party name: The Chock Full 'o Nuts Collective Democratic Co-Operative 'n Green Peacenick 'n Armpit Hairs Party.
We know they've been casting lines for the "progressive" forces of Canada to come together in collective Kumbayaness ("progressive" is code for everyone left of conservative—which means Liberals, socialists, communists, greens, political correctness minions, hippies, pot-smokers, prostitutes, gay marriage industry enforcers, terrorism deniers, feminists, pro-abortionists, anarchists, and basically anyone who is atheist and against capitalism and Christianity and America and Canada as we know it.) But this is the first official foray into those murky green pond-scum-like waters.
First, we read today that Frenchman Dion makes the amusingly French move to NOT run a candidate against the Green Party leader, Elizabeth May, in her riding of
Kumbaya
Central Nova (the popular Conservative Peter MacKay's riding—oh a bold move, Dion!) ostensibly in order to help her win, in exchange for May's public endorsation of Dion's team Liberal. (Thus May trashes any pretence of her Green Party "winning"—and assumes the typically French role in the battlefield by cutting and running—you can see the attraction here).
Then I read where a Green candidate—that's May's boy in Vancouver-Kingsway—is reported in this story as such:
Green candidate stands by remarks praising 9/11

'Beautiful'

Katie Rook, National Post
Published: Friday, April 13, 2007

A federal Green party candidate in Vancouver-Kingsway is standing behind a controversial editorial he wrote more than four years ago in which he describes the falling of the World Trade Center twin towers as "beautiful."

The editorial, entitled, A Revolting Confession, was first published on Nov. 28, 2002 in an alternative newspaper, The Republic of East Vancouver, which Kevin Potvin founded.

"When I saw the first tower cascade down into that enormous plume of dust and paper, there was a little voice inside me that said, 'Yeah!' When the second tower came down the same way, that little voice said, 'Beautiful!' When the visage of the Pentagon appeared on the TV with a gaping and smoking hole in its side, that little voice had nearly taken me over, and I felt an urge to pump my fist in the air," Mr. Potvin wrote in the editorial.

The 44-year-old bookstore owner, who ran for municipal office in Vancouver in 2005, said he at first withheld the editorial, publishing it only after he was approached by others who felt the same way.

"This is a revolting confession," he wrote. "But it's what happened."

He continued: "I know lots of people were killed. But then again, I see lots of people getting killed whenever I turn the TV news on, and frankly, it doesn't really get to me any more….

"Let's face facts. If the news on the morning of September 11 was that 3,000 Tanzanians or Burmese had been killed, they wouldn't have broken in on regularly scheduled programming, or cancelled football games, and there'd be no conversation about it the next day."

Mr. Potvin said in a telephone interview last night that he is now skeptical that the events of 9/11 were entirely the work of terrorists.

"I have no idea what happened on that day, but it's certainly not the story that Washington propagates."

Mr. Potvin, who was recently acclaimed as a Green party candidate, is today meeting with voters to discuss "9/11 truth and its implications for Canadian foreign policy" at a downtown Vancouver cafe.

The Green party could not be reached for comment last night.
Don't bother reading Potvin's Wikipedia entry—the Globe and Mail has alleged it was originally self-written by Potvin and they slammed it as total BS in an article here. (the Wikipedia entry has apparently been edited now—possibly by Wikipedia staff).
Potvin's obviously left-wing fringe publication called The Republic of East Vancouver sells books!
Among the selection they're pushing currently: A book called "Only a Beginning: An Anarchists Anthology"
And one called "Roots of Revolution: A history of the populist and socialist movements in 19th century Russia"
Vote Liberal. Get more of this kind of crap.
UPDATE April 16 2007:
Green "leader" Elizabeth May has now bowed to pressure and taken Potvin off the Green ticket by refusing to sign his nomination papers.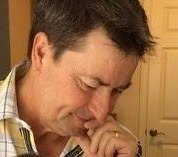 Latest posts by Joel Johannesen
(see all)