Liberals across Canada are going to be outraged. Why? Not because Bell Canada (owners of CTV network and the Globe and Mail among other gems of liberalism) is selling depraved and obscene material to our kids and youth; but at the fact that another liberal outfit, Canwest Global's newspapers like the Ottawa Citizen, are "dissin" them about it. It's liberal-on-liberal action! (Girl-on-girl action they like. This, they don't like.)
It's especially annoying to them in light of the fact that the Liberal Party with the help of the extreme left-wing NDP (radical left-wing and overt socialist Libby Davies leading the way) is working toward legalizing prostitution in Canada. Yes, seriously, they are; no, this is not more hyperbole from a right-wing nutjob or zealot.
At the last Liberal Party convention, the Liberals voted in favor of legalizing prostitution in Canada, and a few months ago, a junket consisting of a large group of liberal-left fundamentalists from Canada (Libby Davies included naturally) were forced (by shear embarrassment? No—couldn't be that) to cancel a big look-see trip, at taxpayer expense of course, to their beloved liberal Europe, where they were going to study how the masters implemented prostitution over there. And we all know what a bastion of success liberal Europe is—yet liberals here intend to emulate their every move….
So let's watch the liberal-on-liberal action—and you go ahead and keep feigning outrage, liberals! We're way ahead of you and we're on to you, over here on the right.
Bell wants to pimp your cell with ringtones about 'hoes'
Explicit language part of culture, company says

Bell Mobility is selling a series of cellphone ringtones called PimpTones that make light of prostitution and refer to women as "bitches," "skanks" and "hoes."

The short messages can be downloaded from the Bell website for a $2.50 fee and programmed to sound whenever the cellphone rings.

Unlike conventional ringtones that play melodies or short clips of popular songs, the PimpTones are voice recordings of actors speaking in a street vernacular about "players" and "hoes" (whores). Some of the explicit language in the ringtones is beeped out, but can still be easily understood.

Bell pulled two of the ringtones off its website yesterday after the Citizen called to ask why it would sell a product that seems focused, however satirically, on a profession that exploits women.

The company removed a clip entitled No Love For Hoes, in which a receptionist is heard saying that there are "skanks" and "hoes" calling on line one, and another in which a female voice says, "Money, clothes and hoes is all a player cares about."

But Bell continues to offer others in the same PimpTones series, including a clip with angry male voice saying, "Bi-(BEEP)-ch, do I look like a motherfu-(BEEP)-ing track suit?" (A track suit is slang for a low-class person who wears athletic gear.)

"Well, no," a young female voice replies. "Well, quit sweating me, ho!" the man says.

In one clip, a young woman's voice says, "So, Mack-a-ho, your escorts for the Las Vegas Gentleman's Ball have arrived." (Mack is slang for pimp or, in verb form, means to seduce or have sex with.)

Other clips use the word bitch and humorously threaten slaps or kicks if the phone isn't answered.

A Bell Canada spokeswoman said the clips were offered in response to customer demand.

"We have a lot of different consumers out there who are looking for different things," said Nessa Prendergast. The motif that PimpTones use is "a huge phenomenon," in pop culture, she said.

"There are mainstream TV shows and products that use that language. It's a big part of the culture these days."

She cited as examples the automobile makeover show, Pimp My Ride, and the energy drink Pimp Juice, marketed by hip-hop star Nelly.

[…] The PimpTones do suggest abusive behaviour, however humorous the intent. In one clip, an actor speaking in a deep baritone says, "You have an incoming message from Master Silk Macktastic's hand to your face," which is followed by a slapping sound and a muffled cry.
…and then the liberal media reporter reporting on this liberalist embarrassment—this time Canwest Global's Ottawa Citizen reporter Glen McGregor—largely misses half or more of the problems with this whole thing, which among other things is the socially corrupting, degenerating effect on Canada's young people. But then again, maybe that's OK with them. Apparently the only problem with all this is how it makes hookers feel—it's all about the protection of Canada's prostitutes, see:
While the term pimp has lost some of its negative connotations, it can still be a loaded term, says Anastasia Kuzyk, a spokeswoman for the Sex Workers Association of Toronto. "I think most people in sex work and most people out of sex work would find it offensive," she said. "You don't have to be a prostitute to be degraded by a man's words."

She says she is more concerned that the mainstream culture continues to stigmatize sex workers, pointing to the portrayal of pimps and prostitutes in the video game Grand Theft Auto, in which players can machine-gun or run down prostitutes.

"Considering that I've friends murdered in this business, I'm not a great fan of that video game."
Meanwhile over on Bell Canada's CTV.CA web site in their public forums, I found this intriguing dialogue between some fans of the liberal trash show called Pimp My Ride (shown not on a Bell station but on MuchMusic, owned by the Chum group, and on U.S.-based MTV—both bastions of values and righteousness for Canada's youth). That's the show referred to (above) by the apparently liberal spokeswoman working at Bell Canada who was actually defending (—defending, mind you), their decision to sell depraved, corrupting materials to our youth "in response to customer demand".
Here's the dialogue:
06-17-2005, 02:06 PM
samONT

I LOVE this show

I love seeing how outrageous the cars end up!

---

07-13-2005, 07:31 PM
~Jenn~

Me too!


I do too!Its so awsome!Whats your favorite car??Like witch epoisode???????

---

07-24-2005, 03:45 PM
Daddy Makk

Huh?


Pimp my ride is about cars?? No wonder i didn't get it. I thought it was about getting girls drunk!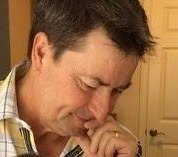 Latest posts by Joel Johannesen
(see all)