The Liberals and Ignatieff are once again willfully weakening Canada by musing about forcing another election again.
Ignatieff is not a nation-builder. Ignatieff is an Ignatieff builder. A nation weakener. His Liberals are but followers of a cold, crass, unthinking, political power monger.
I've yet to find even an ounce of principled argument or intellectual honesty for the Liberals' incessant demands to be returned to power. They really should try to work with the elected government and act like grownups and learn to accept democratic election outcomes like intellectually mature Canadians all have. Like grownups.
The Liberals seem bent on weakening Canada and in the eyes of the world, turning it into another banana republic. Where once Canada was seen as a bastion of stability and political calm, the Liberals are determined to turn it into source of global political amusement.
SAMRA UPDATE:
Little change in statue. Possibly plotting an attack on sneakers, furniture legs, or my toes. Stay tuned for Sammy updates.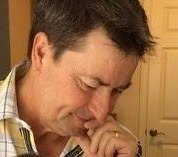 Latest posts by Joel Johannesen
(see all)