It's from a fella named "BlameRepublicans":
"Show some class. If I were President I'd round you bone headed Nazis up and turn you into fertilzer."
Here's his YouTube profile info and his neat KKK avatar (doesn't he know the KKK was directly related to the Democratic Party, and was and still is actually an enemy of Republicans? And for that matter, that Nazis were socialists? Guess not!), which we find on his YouTube page. His or her YouTube page is adorned with wallpaper of President Obama photos. Note that he lists his web site as MyBarackObama.com, which we know as Barack Obama's infamous propaganda web site, although it's fairly safe to say he's not actually Barack Obama or any of his staff:
BlameRepublicans
Joined: July 07, 2009
Last Sign In: 11 hours ago
Videos Watched: 10,512
Subscribers: 13
Channel Views: 4,959

Name: Nonya
The disgusting hatred for Americans displayed by all anti-Obama right wing Nazis is astounding. It's now clear to me the time for civil discourse is long gone. We must force health care reform through no matter what. The right wing turned their back on Democracy long ago. If we hold ourselves to these rules we will never be able to route the greedy anti-American right wing. It's go time!
City: America
Hometown: Hope
Country: United States
Occupation: education
Companies: Liberal left
Interests and Hobbies: Home brewing, home distilling, firearms bladed weapons, MMA fighting when I was younger. Democratic Socialism.
Movies and Shows: Anything by Quentin Tarantino, Francis Ford Coppola, Martin Scorsese…
Music: Folk, classic rock, early rap, celtic
Books: Anything by George Orwell.
Website: http://my.barackobama.com/page/content/HIRNevents
One of his own commenters writes on his YouTube page, "The only good republican is a dead republican." Another one writes, "Fu** [he uses the whole word] the republicans! They should all be raped and burned in public!"
Now back to following my puppy around to see what she's destroying at the moment.
SAMRA UPDATE:
Turns out Sammy was just in her royal bedding, resting up for the next round of attacks against anything at all,

– READER EMAIL-
From: "James S"
Sent: Tuesday, September 29, 2009 11:59 AM
To: proudtobecanadian.ca
Subject: Tuesdays story

So, This Obama Supporter starts off with "Show some class" and then follows it up with "If I were President I'd round you bone headed Nazis up and turn you into fertilzer…" Aparently he's not quite sure what the meaning of the word "CLASS" is… Probably a laundry list of things that he/she/it knows nothing about… "Occupation: education" I'm shocked!

P.S Cute Puppy!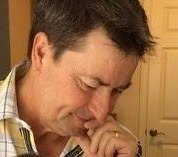 Latest posts by Joel Johannesen
(see all)