I predicted "peanuts" would be the ruling, earlier. I was wrong. The judge issued roses and bon-bons instead. I overestimated the ability of the liberals, once again, to simply dispense justice without bias and to maintain law and order in our country.
That's right. Nothing. No fine. No jail time.
Instead, the liberal judge who was appointed to the bench by liberals, wagged a finger (scratch that—I was guessing but I reconsidered. I'm thinking it was more of a wink and a hug) at the unionists and told the radical left-wing teachers' union ("party") that they should stop paying their members their strike pay for 30 days. Strike pay was $50 per day, which was coming out of their huge, multi-million-dollar strike fund.
That'll learn 'em! (The teachers, and the kids, as well as all the people.)
Oh and remember …. vote liberal.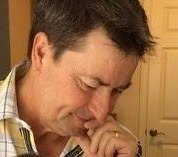 Latest posts by Joel Johannesen
(see all)