[dropcap]OK [/dropcap]that headline is a joke. A dream for me, but alas, a joke.
No matter how badly things are going — no matter how many FAILS they are forced (by the likes of me but never the news media) to face up to, they will continue to do the same thing, double-down, even, and make the same mistakes, over and over. Call it what you want, but Einstein called that insanity. I just call it liberalism.
For example, over at their own state-owned CBC division, this headline today will be utterly ignored by all liberals and the even further leftists:
Trudeau doubles Canada Summer Jobs spending, but student employment stays flat
If it isn't already obvious, the FAIL we're talking about this time is the summer youth employment program. Another of the 8,000 government programs to help Canadians survive life.
It's a story of government failure, but they run this pictures atop their story: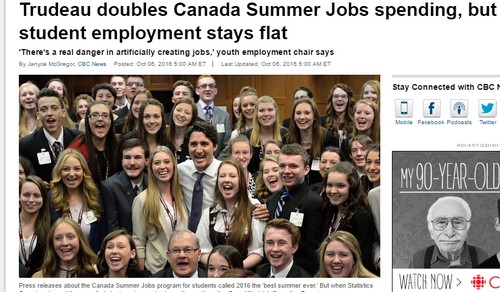 I think I might have gone with the one below, and maybe they would have if the state-owned CBC weren't such Trudeau/Liberal suckfaces: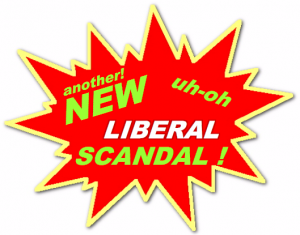 All leftists —  progressives, liberals, socialists, communists — believe the only way to fix a problem in society (even right inside your house, including buying your house) is for the government to take over responsibility, and for the government to fix it, which always, always, always, involves throwing more government money at it, and more big government policy. If any government program is failing, they throw more government money at it, citing as the only problem the notion that there wasn't yet enough money being thrown at it. In this case, as I alluded in my opening, they are literally doubling-down on their stupidity.
Last spring, the Liberal government doubled the amount of money available to subsidize student wages under the Canada Summer Jobs program [which was already $107.5 million].

But despite the boost, Statistics Canada found student summer employment rates for 2016 stuck roughly where they were in 2015.
What's even funnier (I'm not bipolar, but I'm never sure if I should laugh uproariously, or cry like a baby over these things) the sub-headline reads like this, which I paste here without one bit of editing:
'There's a real danger in artificially creating jobs,' youth employment chair says
He went on, "That's generally not sustainable … We need employers making their own hiring decisions."
We on the right have been saying that for decades. For example, in the last election campaign! So now we see, in other words, that conservatives were right all along. And the Left was always and still is — in fact ever more so — wrong, and this proves it? Well yes. But this is the eight millionth time we've proved it.
Now don't do as I did and assume the "youth employment chair" is one of those shouty hipster Trudeau "youth" who, along with (most of) the rest of today's youth, tongue-bathed Trudeau's face during the entire 2015 election campaign, and "got out the vote" (wink! — it's to vote only for Leftist candidates! Vote for… more programs! More subsidies! More free stuff! More government!) 
No this is a middle-aged guy who chairs a U of T program which studies the issue of youth employment. (I won't even get into the fact that the U of T is a federally-subsidized university, and yet the federal government apparently failed to ask this guy anything, which could have saved the taxpayer well over a hundred million dollars in literally five seconds.)
After saying "There's a real danger in artificially creating jobs," he added another layer onto the cake: "Are students taking the job of someone else who could do the work?"
So in other words, it's likely even worse than it looks, since some of those wonderfully taxpayer-bought jobs likely resulted in someone else not getting a job which wasn't bought with taxpayer dollars.
We're not done yet:
Recently tabled responses to questions put on the House of Commons order paper by both Conservative and New Democrat MPs reveal how $107.4 million in new money was allocated across Canada. (Employment and Social Development Canada says the difference between this and the $113 million announced is the cost of administration.)
In other words (and yes I do have to highlight this for you since the state-owned CBC fails to do its job and merely puts the tidbit in brackets as if to try to hide it), the government administration cost — just for spending that extra $107.4 MILLION, was $5.6 million. So $5.6
million in extra government cost, to spend that extra $107 million, which achieved exactly NO increased benefit.
So, to complete the work the state-owned CBC failed to, a total waste of taxpayer cash, and an utter annihilation of liberal-left policy and ideology. Worth a story or two? Maybe at least a sub-heading? Yes, but not to the leftists and their media as we can see here.
Do you understand, liberals, why conservatives keep railing on about the inefficiencies of government — and about the left-wing bias of the media? (Yes, they do understand, and this is why leftist ideology — this leftist experiment they're conducting on you — is so pernicious).
The rest of the article then simply skips over the fact that the Trudeau liberals doubled the taxpayer's cost — the  budget — and got zero in return; returning instead to their comfort-zone: tongue-bathing liberalism, using more reliably left-wing university economists and their bon mots about how wonderful government-bought jobs are in general for the economy.
University of Ottawa labour economist David Gray says the effectiveness of the program is about more than the unemployment rate.

This spending is a "tiny drop in the bucket" of the total Canadian economy, he said.
Thanks. Great job, teacher at a federally subsidized university.
Still not done:
Public sector, not-for-profit organizations and small businesses with 50 or fewer employees can apply…
Public sector employers are among those "businesses" eligible to hire students under the program. Hello? Taxpayer-funded jobs for taxpayer-funded government departments?
A taxpayer-funded program to subsidize taxpayer-funded government departments: this is the progressive Left's dream come true.
Would I cut off funding for youth employment programs like this? Would I fire the government employees and cabinet ministers responsible for this disaster including Justin Trudeau? Faster than I'd sell the state-owned CBC.
I'll leave you with this Tweet from the National Post:
Uncertainty, setbacks continue to weigh on Canada's economy, says Bank of Canada deputy https://t.co/9yhsoOyKY0 #business pic.twitter.com/H2YCNXjKH2

— National Post (@nationalpost) October 6, 2016
Three guesses as to what the action-plan will be from the Trudeau Liberals.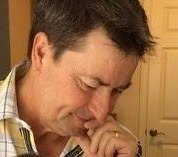 Latest posts by Joel Johannesen
(see all)