Looks like the Globe and Mail is once again downsizing, despite the Trudeau Liberals promising to lavish taxpayer cash on them to keep writing their um news reports.
The story is written up at competitor Postmedia papers, and not at the Globe and Mail:
Globe and Mail offers voluntary buyouts in effort to save $10M annually

TORONTO — The Globe and Mail has offered its employees a voluntary severance program in an effort to cut costs.

Globe employees were told Wednesday that the newspaper is looking to cut $10 million annually from its operating budget.

A Globe spokeswoman says employees have until May 29 to enrol in the voluntary program and the company will decide in July if involuntary layoffs are necessary.

The Globe and Mail last offered voluntary severance to its employees in 2016.
CNN, which has become the target of mockery and scorn from even the left for its now-hideous obsession with unseating President Trump no matter how many fake news reports they manufacture, nor how bizarre, deceptive, or outlandish its anchors have to become to get attention, is also once again in trouble. Ratings trouble to be sure, but now also of course income trouble. It is buying out 100 staff and moving to a shared or pooled office space, even though its rabidly anti-Trump mouthpiece Brian Stelter, one of those likely responsible for the ratings slump, is in complete denial about it, choosing to just basically lie about it to viewers on Twitter.
Brian Flood, a reporter at competitor FoxNews.com, hit the exact right tone in his report:
…Fox News was the most-watched primetime network, averaging 2.4 million viewers compared to only 767,000 for CNN.

CNN's in-house media reporter Brian Stelter was mocked when he addressed the buyouts on Twitter.

"There's a rumor making the rounds today about big impending layoffs at CNN. A CNN spokeswoman is knocking it down on the record: 'No layoffs.' There WERE voluntary buyouts throughout the organization, and about 100 people opted for it," Stelter wrote in a tweet that was quickly ratioed with significantly more negative comments than likes and retweets.

Stelter's message was hit with an onslaught of sarcastic responses such as "sounds like corporate downsizing and restructuring" and "so layoffs then. Ok got it."
The state-owned CBC is still going strong despite losing at least a billion and a half dollars every year in taxpayer cash, and losing literally countless tens of billions over the years, and despite it being an utter ratings failure. This is a business model borrowed from the Soviet Union or North Korea.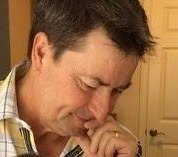 Latest posts by Joel Johannesen
(see all)