The (foreign!) fleet of Liberal MP Ruby Dhalla's family servants is growing.
And so are the complaints of servitude.
…A third foreign worker has complained of being treated as a low-paid servant by the Dhalla family.

The 32-year-old woman says MP Ruby Dhalla promised she would help the Filipino national stay in Canada if she passed a tryout at the Mississauga home. The test turned out to be brutal working conditions, and long hours, and money paid under the table. Nine days later, the woman quit.

[…]

She was eventually paid $370 cash for working 12 hours a day for 9 days. After she left, two other people were hired as nannies, and both of them have complained of poor treatment. …
For those of you at home yearning to work for Ruby Dhalla, she or her family apparently pay about $3.43 per hour. And you get to wash her floors and scrub her carpets every day.
And here, once again, is a picture of a white stretch limo like the one that Limousine Liberal Ruby Dhalla reportedly arrived in at the Liberal Party convention in Vancouver last week.
Other blog entries on Liberal-Dhalla-Gate:

• Liberal MP Ruby Dhalla facing slavery(-type) allegations by her family's hired servants
• Followup: Liberal MP Ruby Dhalla quits post over allegations of mistreatment of her servants
• Liberal Premier McGuinty admits "it doesn't look good" that his gov didn't investigate Lib MP Dhalla
• Did I mention that the LIBERAL MP Ruby Dhalla showed up in a WHITE STRETCH LIMO?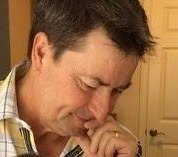 Latest posts by Joel Johannesen
(see all)