The Butcher of Baghdad, the former dictator Saddam Hussein, responsible for perhaps a million deaths, tortures, rapes, and mutilations, and the man who thumbed his nose and stuck his middle finger up at America, the U.N., and the world, is scheduled to hang tonight.
Of course liberal-leftists in Canada and the U.S. will be dismayed by the news, as they would just as soon see Saddam Hussein still in power right now.
But we in the sensible set will now have to buy another bottle of champagne to replace the one scheduled for New Year's eve consumption. Darn the luck.
What a way to end the year and ring in the new year!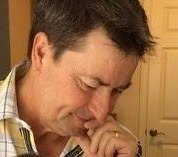 Latest posts by Joel Johannesen
(see all)