I've been watching the 9/11 memorials all over the U.S. today. Very moving.
But I got a kick out of the Twitchy.com item called '2 Million Bikers' turnout blows away 'handful' at 'Million Muslim' gathering in DC [pics, video].  
Twitchy featured the tweeters' pictures of the massive bike-in, along with a couple taken at the so-called (poorly named) "Million Muslim March," which was also held today, of all days.  Turns out it was more like the "Four Muslim March."  And yeah, go ahead and join me in laughing at these people.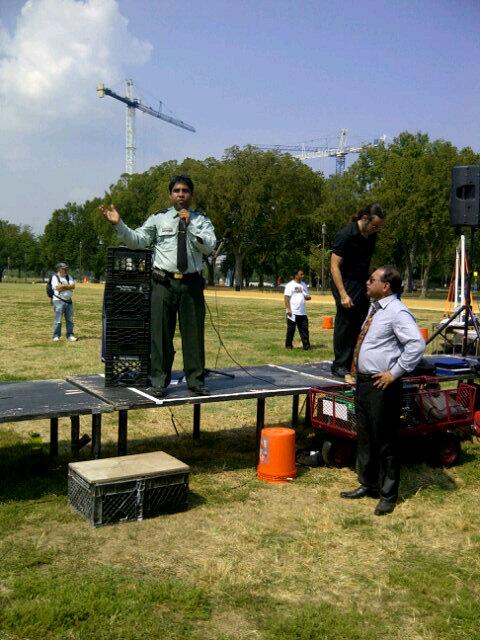 I do not feel sorry for those people and their hideously poor turnout.  I choose instead to reserve my sorrow for the thousands of family and friends left behind after thousands of innocent Americans were murdered by Islamist terrorists. Call me crazy.
I supposed many Muslims felt hindered by the obvious inappropriateness of that march, on this of all days, and chose to stay at home.
Here in my own neck of the woods, we had our own biker ride-in! Nobody was hindered here. No reason to feel hindered. Hundreds showed up!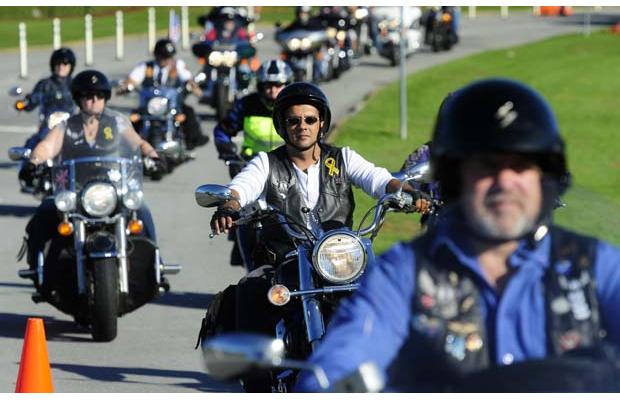 Sadly, the newspaper made a typo in a caption of one of the photos: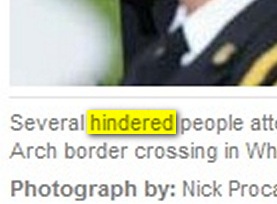 Doh!
Another 9/11 item: I loved this stunning YouTube video of the construction of the new World Trade tower.
(http://www.youtube.com/watch?v=Nn11DWH_LEA)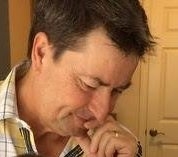 Latest posts by Joel Johannesen
(see all)