Pope Benedict XVI speaks today of liberal politicians in Canada acting out of simplistic, valueless, Godless, political expediency. He says they are ignoring the values of their religion.
Who knew he understood Canadian politics—and liberals —so well?
But wait: what he may have missed is that they aren't really ignoring the values of their religion. Their religion is Liberalism (and that's not just another Coulterism), and they are abiding by and evangelizing those values very well, the separation of church and state notwithstanding.
Pope blasts Canada's same-sex marriage, abortion laws

VATICAN CITY (AP)—Pope Benedict XVI hit out Friday at Canada's laws allowing same-sex marriage and abortion, saying they result from Catholic politicians ignoring the values of their religion.

"In the name of `tolerance' your country has had to endure the folly of the redefinition of spouse, and in the name of `freedom of choice' it is confronted with the daily destruction of unborn children," the pope told a group of bishops from Ontario.

Such laws, he said, are the result of "the exclusion of God from the public sphere."

He lamented that Catholic politicians yielded to "ephemeral social trends and the spurious demands of opinion polls."

Benedict has made the defense of traditional family values a major goal of his papacy, speaking out often on the issue.

During a trip to Spain in July, he challenged that country's Socialist government for instituting liberal reforms such as gay marriage and fast-track divorce.

Same-sex marriage was recognized by Canada's parliament last year.

New Conservative Prime Minister Stephen Harper has pledged to hold a vote in the House of Commons later this year to determine whether the issue should be revisited.
On a slightly related note, I'm very happy to hear that our friend Michael Coren has been put back on the radio airwaves.
Michael Coren Reinstated on CFRB Radio, by "Popular Demand"

By Gudrun Schultz

TORONTO, Ontario, September 7, 2006 (LifeSiteNews.com) – Michael Coren, the outspokenly conservative radio talk show host who was fired almost one year ago by Toronto radio station CFRB 1010, has been reinstated on mainstream airways.

Coren was fired in November 2005 after a program in which he "picked on a group of people"—the over-weight—according to CFRB General Manager Pat Holiday at the time. Coren had created a fictitious character in a staged interview, whom he mocked about his weight to illustrate a point on obesity debates in the country.

The program content outraged listeners and led to Coren's resignation.

"I've learned my lesson," Coren said in an email to LifeSiteNews.com, "and also learned just how many people out there rely on my voice on the radio. I will not let the side down."

At the time of his termination with CFRB, Coren was the only voice for conservative moral views on Toronto's mainstream radio talk shows, openly airing pro-family, pro-life and robust politically-incorrect commentary about Canadian society.

His new one-hour show will air Sunday, Sept. 10 at seven p.m. The content will be straightforwardly Coren. "No guests and just my opinions and calls," he told LifeSiteNews. "No compromise, no light stuff. Just hard debate."
Here's a link to his page CFRB. I'll add the online listen live link to our famous Talk Radio Listen Live chart.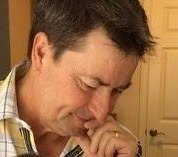 Latest posts by Joel Johannesen
(see all)