One of these things is not like the other. Clue: the first quote I pulled out of a "news"paper is based on reporting of political and ever-so Canadian bullshit and pseudo-science; the second one concerns actual science. First the Globe and Mail —acting, as they often do, as stenographers or cheerleaders for Big Government, particularly when Big Government is led by their Team "Progressive":
Large parts of Canada are starting to hunker down, with new restrictions coming into effect as a fifth wave of COVID-19 fuelled by the Omicron variant saw thousands of new cases across the country over the weekend. …

… In response to the growing wave, several provinces have started to reimpose public-health restrictions only days before the start of the holiday season that in many cases apply to both the vaccinated and unvaccinated.

In Ontario, new limits on social gatherings and capacity limits in stores and restaurants came into effect Sunday as the provincial government struggled to get escalating case counts under control, while similar restrictions were set to come down in British Columbia and Quebec on Monday. …
But lockdowns have never been proven to be an effective strategy — in fact quite the contrary. They have proven to be ineffective, and very harmful indeed. This is according to the actual science. So how is what they are doing "following the science?" Clue: it isn't. So why is the "news" media leaving this strategy utterly unquestioned? It — questioning authority in the interest of advancing the actual truth and facts and democracy  — is literally their job, no? They claim it is!
In contradistinction, from the Wall Street Journal (this one is a free article):
Experts foresaw before Covid that the strategy would fail. The authorities embraced it anyway.

"Follow the science" has been the battle cry of lockdown supporters since the Covid-19 pandemic began. Yet before March 2020, the mainstream scientific community, including the World Health Organization, strongly opposed lockdowns and similar measures against infectious disease.

That judgment came from historical analysis of pandemics and an awareness that societywide restrictions have severe socioeconomic costs and almost entirely speculative benefits. Our pandemic response, premised on lockdowns and closely related "non-pharmaceutical interventions," or NPIs, represented an unprecedented and unjustified shift in scientific opinion from where it stood a few months before the discovery of Covid-19.

In March 2019 WHO held a conference in Hong Kong to consider NPI measures against pandemic influenza. The WHO team evaluated a quarantine proposal—"home confinement of non-ill contacts of a person with proven or suspected influenza"—less indiscriminate than the Covid lockdowns. They called attention to the paucity of data to support this policy, noting that "most of the currently available evidence on the effectiveness of quarantine on influenza control was drawn from simulation studies, which have a low strength of evidence." The WHO team declared that large-scale home quarantine was "not recommended because there is no obvious rationale for this measure." …
The article lists several studies done over the years. Studies conducted by scientists and other such experts. But politicians and their bureaucratic toadies have literally ignored the science. Pretty much all of the science. They have replaced the actual science and facts with their own preferred expertise. They know better, they think. Better than you, better than the scientists, better than what history has provided us. And they continue to ignore the science. The article goes on:
These studies drew on historical experience. A separate 2006 WHO study concluded that "forced isolation and quarantine are ineffective and impractical," based on findings from the Spanish flu pandemic of 1918. It pointed to the example of Edmonton, Alberta, where "public meetings were banned; schools, churches, colleges, theaters, and other public gathering places were closed; and business hours were restricted without obvious impact on the epidemic."
The conclusion is rather stark and un-Christmas-y (my highlighting):
In reality, lockdown stringency is a poor predictor of Covid-related mortality. Our examination of the 50 U.S. states and 26 countries found no discernible pattern connecting the two—a basic expectation if lockdowns performed as "the science" often insists.

So why did public-health authorities abandon their opposition to lockdowns? Why did they rush to embrace the untested claims of flawed epidemiological modeling? One answer appears in the Johns Hopkins study from 2019: "Some NPIs, such as travel restrictions and quarantine, might be pursued for social or political purposes by political leaders, rather than pursued because of public health evidence."
The very purpose of a news media is to protect society against precisely this sort of bullshit. And as an editor, I wouldn't insist on using "fickle" to describe what's going on.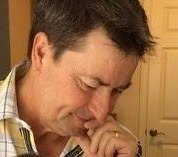 Latest posts by Joel Johannesen
(see all)