National Post and Postmedia papers — Wow. Apparently we just can't cancel anybody except white males.
China may still be furious with Canada for having arrested a top executive at one of its highest-profile companies, but that hasn't stopped Huawei Technologies from unveiling a new drive to enlist talent from here and other Western nations.
One of the main targets will be "high noses" — Caucasians and other non-Asian foreigners — its CEO says.
That's the father of mung wazoo or whatever her name was, who was "imprisoned" in one of her two multi-million-dollar mansions in Vancouver for crimes she fought and then finally admitted to a couple of weeks ago when she was released.
"We must hire some 'high noses' with 'foreign firepower' and within three to five years move steadily from the previous 'Eighth Route Army' towards globalization," he said in apparent reference to the rough-and-ready Communist force that battled the Japanese in the Second World War.
Some, like Charles Burton, a former diplomat in Beijing and fellow of the Macdonald Laurier Institute, claimed in the article we should not be insulted by what is to me an obviously racist insult. Cuz, see, it's hilarious when they do it.
[H]e said the CEO's use of the Chinese phrase meaning "high noses" is not offensive so much as a humorous colloquialism.
So those entirely innocent physical descriptions of Chinese people that we used when we were 12 but which have been deemed to be "outrageous" and "racist" and "derogatory" and "hateful" are OK again? Anyone here speak woke?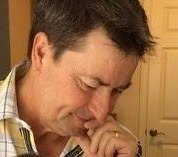 Latest posts by Joel Johannesen
(see all)