When liberals say that conservatives are "intolerant", they're lying.
This is what liberals do to show the world how liberals are tolerant, and conservatives aren't.
This is what liberals think is funny.
This is how liberals think.
AIR AMERICA RADIO INVESTIGATED
AFTER BUSH 'GUNSHOTS'

The red-hot rhetoric over Social Security on liberal talkradio network AIR AMERICA has caught the attention of the Secret Service, the DRUDGE REPORT has learned.

Government officials are reviewing a skit which aired on the network Monday evening—a skit featuring an apparent gunshot warning to the president!

The announcer: "A spoiled child is telling us our Social Security isn't safe anymore, so he is going to fix it for us. Well, here's your answer, you ungrateful whelp: Just try it, you little bastard. ."

The audio production at the center of the controversy aired during opening minutes of The Randi Rhodes Show.

"What is with all the killing?" Rhodes said, laughing, after the clip aired. […]
And let's remember that this is what liberals do, say, think, in public. I can barely begin to explain to you what they say to me in private emails. And if that's horrible, then let's imagine what they sit there and think to themselves without saying or writing anything at all since we can assume they hold back much of it.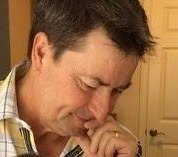 Latest posts by Joel Johannesen
(see all)