Wall Street Journal —Don't plan your next trip to China without writing your will and saying goodbye to loved ones. The WSJ's editorial board is not impressed – with China or with President Biden and his team of surrender monkeys.
China's Hostage Triumph
The U.S. lets Huawei's CFO off easy, and Beijing frees two Canadians.   
By The Editorial Board
Updated Sept. 27, 2021 7:56 am ET
Westerners working in China are officially on notice. You could be arrested on trumped up charges at any time and used as hostages to promote Communist Party interests. That's the message from the humiliating U.S. surrender to China's hostage diplomacy in the case of Huawei chief financial officer Meng Wanzhou.
Canadian authorities arrested Ms. Meng in 2018 at the request of the U.S., which charged her with bank and wire fraud. Under a deferred prosecution agreement (DPA) reached Friday, Ms. Meng was allowed to return to China without going to trial. She merely admitted to facts she had previously denied. Shortly thereafter, and right on cue, China released two Canadians it had arrested on phony charges not long after Ms. Meng's arrest.
China's immediate release of businessman Michael Spavor and former diplomat Michael Kovrig proves their arrest was a hostage-taking to pressure Canada and the U.S. over Ms. Meng. In China the law serves the Party. But in the U.S. the law is supposed to operate independent of political interests. …
I'd no sooner visit China than I would North Korea, Iran, or Cuba.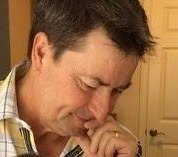 Latest posts by Joel Johannesen
(see all)