Hat tip to The Natural Truth, by Michael Graham, for this example of liberals at work.
Hot on the heels of Michelle Obama's big push to get kids "moving," which is a noble enough effort (better than her "drink water!" hilarity, but not nearly as good as my "don't cling to the government teat all your life like Barack is telling you to!"), the state-owned, state-run US Postal Service commissioned scads of  postage stamps, seen below.
But now, after the fact, the liberals' political correctness goon squad has analyzed them for, um, safety  —  yes, safety.  Therefore they will be destroyed.
But trust the government, you guys.
Why are they doing this? Well don't be so ridiculous, you sane, normal sensible conservative person. It's because some of the pictures are scary and dangerous. Like there's one where a kid is standing on his head  — without a helmet!  Without a helmet I tells ya. For the love of head safety!  And hells bells, there's a kid skate-boarding  —  without any freakin' knee pads on! Boys with scratched knees are so 1950! And not very progressive!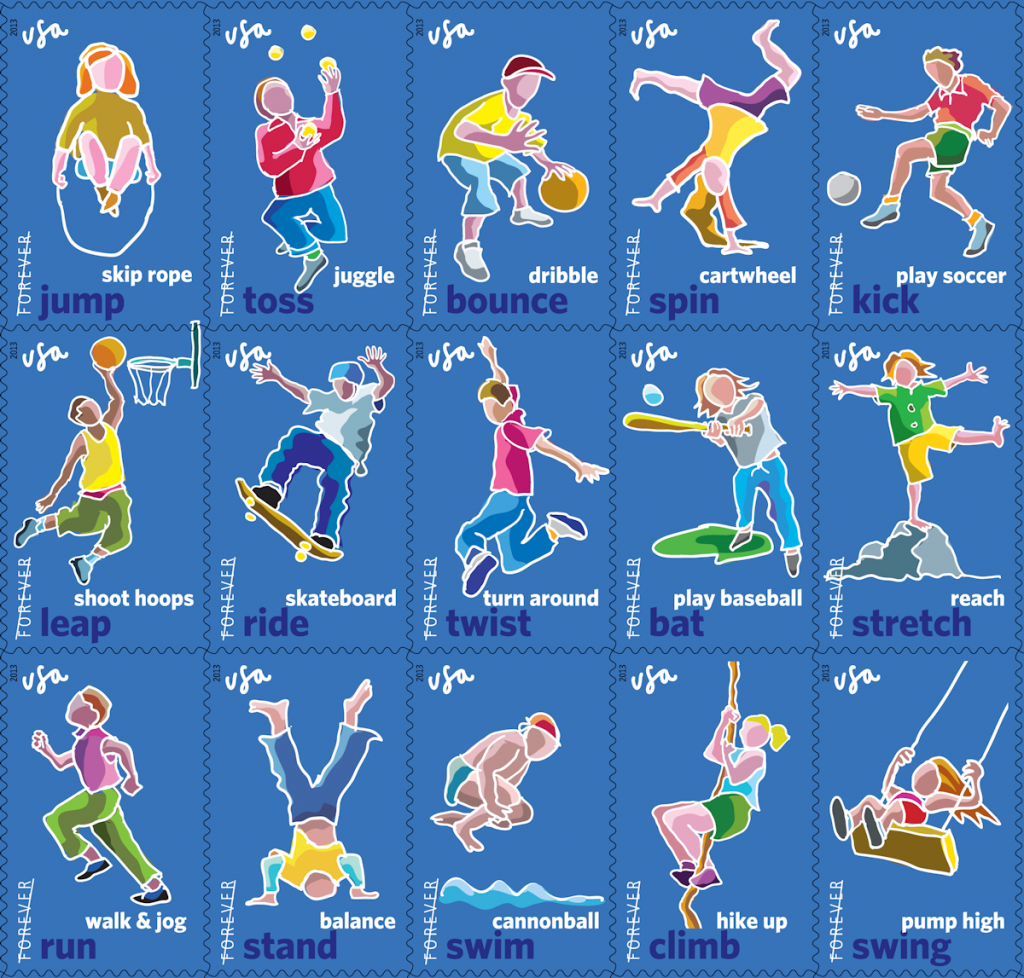 I love the teaser from LINNS.COM (LINN'S stamp news):
Just Move stamps to be destroyed
The U.S. Postal Service plans to destroy its press run of the unissued commemoratives because of concerns raised about the stamp designs that show children being active.
More "unsafe acts" include a cannonball dive (spullassssshhhh!), a batter without a batting helmet or face mask or even any padding WHATSOEVER!, a girl balancing on a slippery rock (possibly on an 8,000 foot cliff!), and a soccer player without knee pads or shin pads or elbow pads, and no friggin' helmet, which as we know can cause bruises or hurt feelings (even though nowadays in the most liberal, progressive neighborhoods, all players get trophies and no score is kept at their games, in order to not exclude anyone or make them fell poorly.
You haven't had a good laugh yet? Head over to Twitchy.com and look at some of the Photoshop mocking.
As usual, I leave it to Twitter's @Iowahawkblog to sum it up perfectly:
RT if you want stamps depicting kids playing with Jarts and woodburning kits. #LetsThinTheHerd

— David Burge (@iowahawkblog) October 11, 2013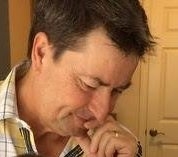 Latest posts by Joel Johannesen
(see all)