No he did not, and not it is not. That's just wild liberal-talk. But I'm glad we get to revisit this issue because it's in the news again today. And I get to get more people to watch my flick from last week so we can watch the Liberals who said it, say it again.
Here's a new party game: Throw up your hands at the right moments! T-shirt available soon!
If you haven't already, watch my little video flick made last week (Stockwell having a good Day).
Those wily liberals constantly try to scare Canadians—freak them out if at all possible—when it comes to Conservatives and their effort to move Canada forward. What a noble thing to do! They try to advance a culture of hatred toward Americans and/or their democratically-elected President, George Bush, notably a Republican. That's what people and parties do when they have no ideas of their own and no idea how to lead a nation forward. They can only build themselves up by tearing someone else down. What a great strategy.
But in actual fact, the pace is steady and positive on most every file, now, including the U.S./Canada border issue. That's what happens when you don't call Americans "morons", or "idiots", and backhand them at every opportunity.
And that's what happens when you don't, for example, betray your rabid, pathological anti-Americanism and/or anti-Bushism by describing something as benign as the Prime Minister's new car as being a bit too remindful of President George W. Bush, as one MP, Pat Martin from Jack Layton's you've got to be kidding party did a couple of days ago. (He would no doubt prefer it was a bit more remindful of a piece of junk carting Fidel Castro around).
Let's start in the middle of today's story about the Canada/U.S. border issue:
[…] experts in Canada-U.S. relations say they have been struck by Bush's increased awareness of Canadian border concerns and believe it's evidence of how the political relationship between the two countries has improved since Harper took office.

''When it comes to Canada, there seems to be a greater degree of interest in the relationship and goodwill towards Canada that is seeping into the system,'' said Paul Frazer, a former Canadian diplomat in Washington who now works as a governmental relations consultant. […]
Goodwill seeping into the system, huh? Well that ain't liberal!
OK now read the beginning of today's article.
Bush pacifies Canadian border angst

Sheldon Alberts, CanWest News Service
Published: Tuesday, May 23, 2006

WASHINGTON – President George W. Bush on Monday reassured Canadians he won't be deploying troops or building security fences along the Canada-U.S. border, and is seeking ways to ensure new identification requirements are not too ''restrictive'' for frequent travellers.

Speaking one week after he announced he would send 6,000 National Guard soldiers to help seal the American border with Mexico, Bush said fears the Canada-U.S. border would face a similar fate are unfounded.

''It's very important for the Canadians to understand there's a difference in the debate going on between the northern border and the southern border,'' Bush told an audience of restaurant industry workers in Chicago.

[…] Bush … stressed he is sensitive to concerns raised by Prime Minister Stephen Harper that Canada would suffer serious damage to tourism and trade from any measure that slows cross-border travel.
If I understand correctly, Bush throw up his hands!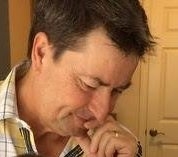 Latest posts by Joel Johannesen
(see all)