I was putting together a blog entry about this, but the good Canadian Coalition for Democracies read my mind and sent this via email, mid-blog-writing, thus saving me time and allowing me to go "outside" for a break! So here it is:
CCD applauds Prime Minister Harper's clarity on Middle East crisis

Toronto, Canada, Friday, July 14, 2006 – Interviewed by Canadian media en route to London for the G8 conference in Russia, Prime Minister Stephen Harper told Canadian media that, "Israel has a right to defend itself". He said countries that have influence in the region must "encourage the recognition of Israel's right to exist". [Video Clip]

While a reporter tried to make the case that such a military response was disproportionate to kidnapping, the Prime Minister was clear that this is not just a response to kidnapping, but a defence of "Israel's right to exist" and that the "response was measured". He was also clear that the blame for current fighting lay squarely with Hamas and Hezbollah.

"For over a decade, no Canadian Prime Minister has expressed such unambiguous support for a sister democracy under attack," said Alastair Gordon, President of the Canadian Coalition for Democracies (CCD). "Israel's obvious right of self-defence has been denied by former government leaders in this country, a right that Canadians would demand for themselves under similar circumstances.

"Canada supported Israel when she pulled out of south Lebanon and Gaza. Now that those lands have been turned into bases from which to wage war, it is only logical that Canada is supporting Israel in removing those threats."

"The changes to Canada's foreign policy since the election have re-established Canada as a leading voice for liberal Western values," said David Harris, CCD Senior Fellow for National Security. "Canadians look forward to Prime Minister Harper's continuing leadership in the defence of freedom, democracy and the rule of law when he meets with world leaders at the G8 Conference."

CCD commends the Stephen Harper government and in particular Foreign Minister Peter MacKay for bringing a new era to Canadian foreign relations. In only six months since its election in January, this government has taken steps to position Canada as a global leader in a pro-democracy foreign policy, including:

· July 11 – Standing with India in condemnation of the recent terrorist atrocities in Mumbai and Kashmir;
· July 10 – Minster MacKay's clear statement about the "culture of impunity that prevails in Iran" on the anniversary of the murder of Canadian photojournalist Zahra Kazemi by Iranian authorities;
· July 4 – Denying entry to Canada of an imam with a history of inciting hatred against Jews and Hindus and praising martyrdom as the duty of true Muslims;
· June 21 – Minister MacKay's expression of "disgust at the fact that Iran would choose to include … [Prosecutor General Saeed Mortazavi, implicated in the murder of Zahra Kazemi] in its delegation to a new UN body intended to promote … human rights";
· June 19 – Condemnation of Burma's recent decision to extend the detention of democracy activist Aung San Suu Kyi;
· June 16 – Prime Minister's commitment to upgrade security infrastructure and services in Canada, saying, "Canada can choose to ignore terrorism, but terrorism will not ignore Canada";
· May 12 – Support for the defence of Canada by Peter MacKay and National Defence Minister Gordon O'Connor by renewal of the North American Aerospace Defence (NORAD) Agreement;
· May 2 – Announcement of $15.3 billion in additional spending on Canada's military over the next 5 years;
· May 1 – Announcement of Air India inquiry to discover why Canada failed to find and convict those responsible for the worst terrorist attack in Canadian history and how to prevent and successfully prosecute future threats;
· April 27 – Resolution of the softwood lumber trade dispute with the United States;
· April 27 – Condemnation of the arrest of Belarus's opposition leader, Alexander Milinkevich;
· April 17 – Condemnation of Palestinian suicide bombing in Tel Aviv, following years of official silence by the former government on terror attacks against Israelis;
· April 8 – Designating the Tamil Tigers as a terrorist organization;
· March 29 – Announcement by Peter MacKay that "Canada will have no contact with the members of the Hamas cabinet and is suspending assistance to the Palestinian Authority" following the election of a Hamas-dominated government to the Palestinian Authority;
· March 13 – Stephen Harper's visit to Afghanistan to support our troops in the building of peace and democracy in a former terrorist incubator, and to renew our commitment to that mission;
· March 12 – Standing against the tide of ritualized anti-Israel resolutions at the United Nations;
· March 8 – Condemnation of bombings in Varanasi, India by Islamist terrorists;
· January to July – Renewal of a mature and constructive relationship with the United States and an end to anti-Americanism as an electoral tool.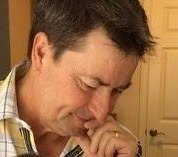 Latest posts by Joel Johannesen
(see all)