Seriously, people. I implore you. Is this really the standard of "journalism" in the new decade that you are going to accept from those who hold themselves out to be the standard-bearers of trust and objectivity and fairness and information? Is this really what you expect and accept moving forward?
If it is, I feel compelled to ask:
Is the Globe and Mail going to continue to be rabidly anti-conservative and biased to the point of being completely untrustworthy, or are they simply going for nearly completely untrustworthy and fully laughable?

Yes or no.
While you ponder the answer, here is how you cancel your subscription to the Globe and Mail, right from their web site:
"How do I terminate my subscription?
If you would like to permanently terminate your subscription, please call 1-800-387-5400 and press "0" for live assistance."
EXTRA, EXTRA! Read all about it!
This article is from their sisters at CTV News just today:
"A year of red ink for the newspaper business" — It is an article about how newspapers are going out of business, and yet it mentions nary a word about the real reasons, which of course include the fact that most are blatantly pushing a liberal-left, secular and "progressive" agenda. They are abjectly biased against conservatism, capitalism, our traditions and heritage, our standards of behavior, and nearly all that we stand for as a general matter. And people can't trust a news media which has an agenda. Especially when it's not innately their own.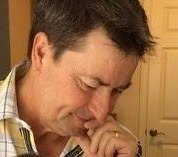 Latest posts by Joel Johannesen
(see all)