I just exchanged emails with Gerry Nicholls of the National Citizens Coalition who wrote an excellent and rather intriguing piece today on their web site—which was also picked up by the Globe and Mail. It's posted in our Columnist section.
His piece serves as a reminder and asks a question of Belinda ("mmm… I look better in red") Stronach.
Can't wait for the answer.
UPDATE 5:41 PM PDT: Just as I hit ENTER, she appeared on my TV screen on Mike Duffy's show on CTV Newsnet. Duffy went right to the Gerry Nicholls request for info, and she didn't answer it.
Read Gerry Nicholls' piece before watching this video so you can better judge her answer…

Watch her answer on this video clip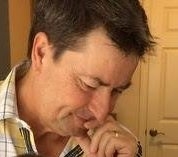 Latest posts by Joel Johannesen (see all)