My second post today was easier than the first, simply because all I had to do is to barely know how to read.
It continues on the theme of the growing basket of media folks who are catching up with me and other conservatives who long ago warned of (and have, since election day, been concretely pointing out and documenting) the big empty-suit; the doublespeak and hypocrisy and flip-floppiness of their leader, President Obama.
But it strikes me as, well, let's just politely say "rich", when on that very topic, the likes of the constant McCain-bashing, Obama-boosting, Obama-luvin', northern Obamaton Central —the paper which, pre-election, couldn't find a flaw in their man The Great Obama, nor a ha-YUGE full-color photo they didn't love and feel the need to post all over their pages every single day; the paper that daily,
fawned over and slobbered over and all but jumped the bones of their man, their "change agent", their big semi-black hope, Barack Hussein Obama —the National Post — makes its cute attempt to pile on "Him" now that he's been outed as a hypocritical double-speaking flip-flopper of mammoth proportions, as if they're saying "I told you so". Here's how they conclude their lead editorial today.
Ironically it's headlined "Reality Bites". Yeah it does. For you.
National Post editorial board:

Mr. Obama and his angry idealist supporters were so sure the Republicans before them were venal that they had convinced themselves all they needed to do was show up and proclaim a new era and the U. S. and the world would remake themselves. Reality, though, is proving a tougher nut to crack.
Don't hold back the laughter. Laugh at the National Post.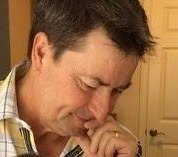 Latest posts by Joel Johannesen
(see all)