[dropcap]F[/dropcap]irst let me express my deep delight that the evil, murderous, socialist dictator Fidel Castro is dead. Most sensible people feel the same way — all around the world.
Not here at home though. Our leader, the Liberal-leftist Justin Trudeau, has made a mockery of us. Rather that deep delight, he feels "deep sorrow."
"It is with deep sorrow that I learned today of the death of Cuba's longest serving President."
Longest serving. Sheesh. Castro made political opposition parties illegal, genius. Or as I tweeted this morning:
"Cuba's Longest serving president…"
He was a brutal murderous *dictator*, you nincompoop. https://t.co/y9sDjwkqlC pic.twitter.com/vpiCcbkStP

— Joel Johannesen (@JoelJohannesen) November 26, 2016
My favorite tweet of the day so far comes from Donald Trump, who has a better, clearer, less adoring take on the death of the evil murderous communist dictator:
Fidel Castro is dead!

— Donald J. Trump (@realDonaldTrump) November 26, 2016
He actually followed that up with a statement which was far more wordy and statesmanlike, while also being real. 
Trump releases statement on death of Fidel Castro –> pic.twitter.com/Df7fqfY7mq

— Katherine Faulders (@KFaulders) November 26, 2016
He feels no "deep sorrow" because he's not actually a farce. Obama, meanwhile, was more in the Trudeau style, deeply saddened by the passing of that communist ass, but not nearly as loving, and sickeningly anodyne.
Americans chimed in on Trudeau's idiocy as well:
Every word of this is a travesty. https://t.co/V0UNGwap9J

— Michelle Malkin (@michellemalkin) November 26, 2016
Canada should be ashamed. https://t.co/2zy6ISAytk

— Charles C. W. Cooke (@charlescwcooke) November 26, 2016
But Castro's fellow socialists in Canada are in deep despair. Take this NDP MP from Vancouver — and this is not a parody Twitter account:
Sad to hear of passing of #FidelCastro. He stood against imperialism & was a man of monumental vision, courage, justice. He shall be missed.

— Don Davies MP (@DonDavies) November 26, 2016
"Justice." For goodness sake. "Monumental vision." "Courage."
That man must be a communist.
ProudToBeCanadian?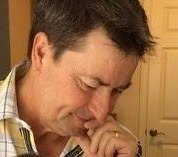 Latest posts by Joel Johannesen
(see all)