In a New York Post editorial, they write that even amongst liberals, the liberal media has crossed the line.
You'd think it would be getting a little embarrassing for them but no, they think it's their duty as the official voice of the liberal-left to defeat conservatives wherever they are and get their boys (in this case I use the word lightly) elected.
October 10, 2004—Mainstream media bias against Republican presidential candidates is a fact of American political life.

Rarely, though, has this been so evident as this year; the establishment media seems to have become a wing of John Kerry's campaign.

One unusually candid member of the liberal media Mafia admitted as much during the Democratic convention.

Evan Thomas, assistant managing editor of Newsweek, offered this confession on media bias on the PBS program "Inside Washington."

"The media, I think, wants Kerry to win. And I think they're going to portray Kerry and Edwards — I'm talking about the establishment media, not Fox — as being young and dynamic and optimistic, and there's going to be this glow about them, collective glow."

Whereupon his magazine published a — how best to put this — glowing cover story dubbing the Democratic duo "The Sunshine Boys."

…consider the latest smoking gun to emerge in the media war on George Bush: The internal memo written by ABC News Political Director Mark Halperin that popped up right before Friday night's Bush-Kerry debate.

Halperin, described by the network as "responsible for the planning and editorial content of all political news on the network," issued new orders.

Both sides distort the truth, he said, adding in effect that Kerry's lies don't matter — but that George W. Bush's most certainly do.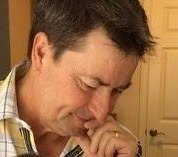 Latest posts by Joel Johannesen
(see all)