From: Mark Judd [email address removed at his request]
Date: Thursday, March 08, 2007 4:35 PM
To: ProudToBeCanadian.ca
Subject: Shame
You should be ashamed of yourself for supporting this line up of hate mongers.Mark
What if I'm not "ashamed", Mark? Rehab? For some o' that brain reprogramming from liberals?
I think trying to make conservatives like me feel "shame" for being conservative is Hitler-like. And hateful. But go ahead— go with that. You're a liberal.
Peace and love, tolerant one.
And may God bless you.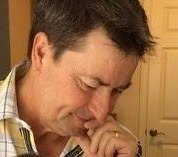 Latest posts by Joel Johannesen
(see all)