Today in the National Post's daily "National Report" section, which ostensibly lists, in short form, some of the happenings of national importance or newsworthiness, they list this item: SARAH PALIN TO SPEAK IN CALGARY IN MARCH.
Yay! Good news. Or so you'd think if you were a conservative, or even totally neutral and objective and ran a newspaper, for example. So OK, at the very least, which is to say from a liberals' perspective, yay for free speech and tolerance —am I right, all you tolerant liberals and "progressives" who love the diversity (yadda yadda)? OK yay for Calgary tourism?
No I guess this is all bad.
The other items similarly important items which they fit into that exact same category:
QUEBEC PROBES LEBANESE MEDICARE SCAM
HEALER TO BE SENTENCED IN SEX ASSAULT
PARENTS FACE DEPORTATION TO HAITI AFTER SERVING TIME FOR INFANT SON'S DEATH
FOSTER HOME REVIEWED AFTER SEX CHARGES
ENCANA APOLOGIZES FOR WELL BLOWOUT
Gee. Notice any sort of a theme here?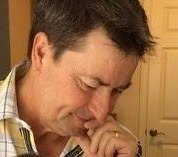 Latest posts by Joel Johannesen
(see all)