Profit? What are you crazy?
Nutty Telus boss thinks it's perfectly OK to, um, profit off of poor people's sickness and ill-health, ewey, yuck, you greedy capitalist private company-running right-wing loon …is I think how the socialists and other progressives of Layton's you've got to be kidding party and the Liberal Party put it.
Watch as the progressives seek ways of "nationalizing" telecommunications in Canada, and/or demand a government-run "public option" to avoid this calamity of freedom and free-market thinking encroaching upon their perfect socialist Utopia called Canadian "health care".
I'm surprised the liberal Vancouver Sun didn't put this article in a "The World's Gone Wacky" section. Or possibly a new "Capitalists 'n Racists" section.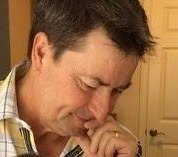 Latest posts by Joel Johannesen
(see all)