Democracy is in peril!
Or at least I'm pretty sure that's what they hope to use as an excuse of some sort. And they could likely even blame Trump, as is their addiction, and they would be indirectly correct about something for once.
Adweek's TVNewser did the numbers for the final quarter of 2021 and it's stinkin' up airport waiting areas around the world.
Now granted, all the news networks are down. Dramatically. Fox News and MSNBC suffered too. It is partly explainable by the fact that the year 2020 was an election year — in which, because it's January 6 and all the cool kids are doing it (for totally apolitical reason y'all!) I hasten to point out that it was this election that Donald Trump lost, legitimately, democratically, legally, and in every which way, and which he lied about actually winning, and several idiots theretofore believed and were inspired by his lies and those of the moronic instigators surrounding Trump, and they rioted against the Capital building, or as Kamala Harris ever-so accurately reported to the nation today, it was exactly like Pearl Harbor). But 74%? None of the other cable news networks matched that.
Not that I think you're stupid, but let me emphasize this: losing 100% is losing all of your viewers; losing 74% of them is losing nearly all of your viewers. Imagine losing 74% of your weight. Because I know you're all interested in my body, let me explain: I'd be 42.9 pounds (or for you Eurolibs, 19.4 kilograms). I would still be able to beat the crap out of "men" with man-buns, but still, that's a lot of lost weight. 74% is just a little more than the percentage of Canadians who didn't vote for Trudeau in the last election — that was 67.8% to be exact, but that doesn't count the Conservative votes that were chucked into the Rideau Canal by deep state actors from the Liberals Party and… RUSSIA! (That was a joke, liberals. Chill out and smoke another doobie). But I digress since it's January 6 and "democracy is in peril" and all that shit.
I put a pox on all their news houses quite a while back. I still like Brett Beir's hour on Fox News, and I watch the left-wing networks too (the even lefter Canadian ones too) not because I like anything they offer (I actually think they're largely ruinous and extremely divisive, and sometimes outright dangerous and replete with inciteful nonsense), but just to help me gauge the exact timing of the next insurrection or undemocratic revolution or "Pearl Harbor" or whatever. From the non-Fox News channels, I learn that have to keep hating people and things that are traditional, conservative, not woke, or in any way "right-wing," like me — so hate myself — as I understand it. So that's healthy. (Plus in Canada, I get to pay for that taxpayer-subsidized "news" and "information" through my ever-rising taxes.)
(Glenn Greenwald has an excellent and succinct take on today's bullshittery from the news media.  As Glenn correctly says it, "There was nothing virtuous about the 1/6 riot." But, to paraphrase him, come on.)
They've all lost their way generally, Fox News included. Sad!
Free bonus graphic!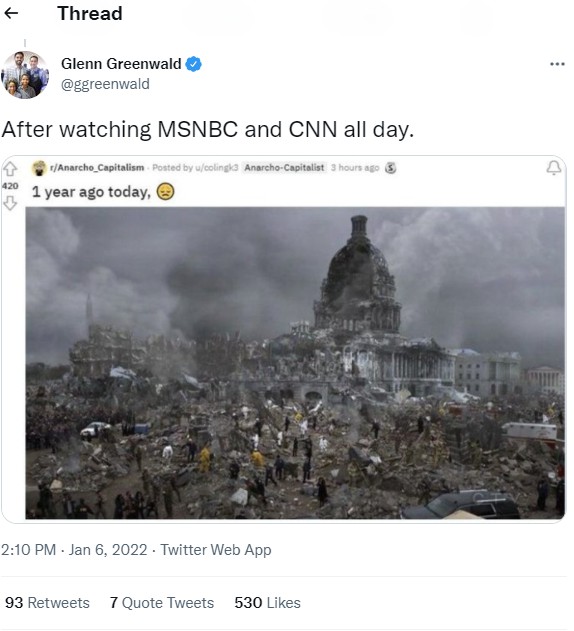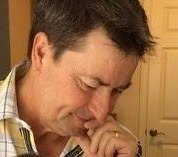 Latest posts by Joel Johannesen
(see all)