One of those polls that Layton and Dion and Duceppe and other self-proclaimed war and pulse-of-the-nation geniuses so rely upon for their daily "principles":
Cnews.ca poll, January 25 2008

This is one they'll utterly ignore. Liberals are against these Canadians. And against the heroes who have decided on their own volition to fight in Afghanistan for what's right, on our behalf.

Copyright 2008 Joel Johannesen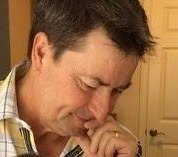 Latest posts by Joel Johannesen
(see all)