According to the sad liberal media, one of their own, Liberal Karen Wang, was caught today asking (in Chinese) the local Chinese-Canadian community to unite behind her and vote against NDP leader Jagmeet Singh (also one of their own) because he is "of Indian descent." And that she's "Chinese." (Yeah no, not "Canadian.")
The Star revealed a post she wrote on WeChat, a Chinese social network, where she singled Singh's ethnicity. Wang urged voters to support her, the "only Chinese candidate" in the race, and not "Singh of Indian descent."
That Chinese woman, Wang, excluded any mention of the Canadian Conservative candidate, Korean-born Jay Shin, possibly because Shin doesn't (err… he didn't) stand much of a chance in that far-left riding. But that's fine. I love this liberal-on-liberal action. Let's watch!
Liberal candidate Karen Wang steps aside after pointing to Jagmeet Singh's 'Indian origin' on WeChat – Global News
Liberal candidate in Burnaby South steps down, apologizes to Singh – CTV
Liberal candidate resigns following controversial social media post – News 1130
Liberal candidate's WeChat post draws criticism for singling out race of byelection opponent Jagmeet Singh – The Star
Evening Brief: Burnaby South loses Liberal candidate – iPolitics
It is so fun trying to find any mention of the word "racist" in any of the liberal media's headlines about this Liberal!
Oh wait I finally found one — in a non-mainstream, Indian news site Voice:
Apparently The Party has accepted Wang's resignation, saying that her recent online comments "are not aligned with the values of the Liberal Party of Canada."
Well how embarrassing for the Liberals. All liberals. Hypocrisy often is, when it's exposed like this — and by your own media of all things!
The Liberals have until February 2 to elect or appoint another candidate. How will they choose? Based on what ever-so inclusive Trudeaupian criteria? Race (non-caucasian!)? Color (non-white!)? Religion (non-Christian!)? Sex (female or "transgender"!)? Or how pro-abortion they are (militantly!)? Or all of the above if humanly possible?
Liberal values. Huh. At least Wang's a liberal woman from China, and not a white male conservative, who would in similar circumstances be slammed as a horrible racist pig and his life ruined. Wang gets off almost scot-free!
We suggest Jay Shin makes some popcorn, and say and write nothing until February 26.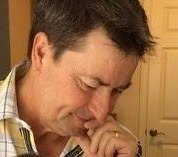 Latest posts by Joel Johannesen
(see all)