Even though they call every scandal that involves conservatives "whateva-Gate", just as the CBC's "the spin stops here" show host Don Newman does on his "Politics" show, on the sound basis that (and I quote) "that's what it's called", they're not calling it Liberal-Dhalla-Gate even today, two days after it started in earnest.
Since two of the three Dhalla servants are testifying in (amazingly, coincidentally) already planned house committee hearings on foreign worker mistreatment, they're apparently calling it "EX WORKERS TO TESTIFY".
They're not even calling it a "so-called Liberal-Dhalla-Gate" like they call the war on terror the "so-called war on terror".
So that's weird.
Also see:
• Expert hates the term "NAFTAGATE"… "but I'll use it anyway!". CBC host: "that's what it's called!"
• CBC casts Obama's NAFTA problem as Harper's "NAFTAGATE"
• Just in: once again, it's only a "so-called" war on terror according to CBC
… and so many others…
READER EMAIL
To: itsaquestion
Date: Thu, 07 May 2009 21:33:02 -0600
Subject: Dhalla Caste System at Work
From: "Greg S___"

Are we to expect that the immigrants in this country, whether they be first, second or third generation, to act any different in foreign countries than they do in their native lands? The caste system is alive and well here in Canada, the US and within the EU and we will hear more and more about this. But, the shock for us will be that this is the norm in their societies, the pecking order is in place and they live and run by the rules which they have grown up in. It has nothing to do with them "adopting our nation", like the Liberals always preach at us, but that they use this land just like they use their "servants". They will whip us into shape and hold us hostage according to their rules, not the laws of the land. They mean nothing to them.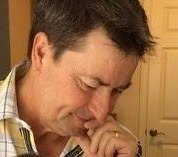 Latest posts by Joel Johannesen
(see all)