Here's the pertinent news:
The CBC has locked out the 5,500 members of the Canadian Media Guild after last-minute bargaining went nowhere.
One question: HUH?
They have THAT many unionized state-employees to put out THAT content? OK that was two questions, and actually I have many many more. For instance:
Is our new Governor-General now LOCKED-OUT of the state-run firm? And is that the funniest thing you've heard in a while? Oh and will our new G-G get herself some strike pay now? Even while moving into Rideau Hall?
Only in Canada (or Cuba)!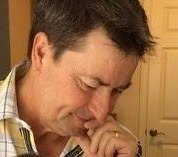 Latest posts by Joel Johannesen
(see all)