Reviewing my copy of the weekend Globe and Mail revealed this rather stultifying article about the state-run CBC, in which it is shown that the state-run media may be, oh, let's say "spinning" its viewership numbers to make it appear to Canadians like it's succeeding in attracting viewers with its fabulous programs.  (At taxpayer expense, in competition against private citizen-owned broadcasters…)
Remembering that the state-run and state-owned CBC is by definition a "Crown corporation", with its president and board members appointed directly by the government and the Prime Minister himself, this is rather important.  Deceit or "spin" is not acceptable.  I know this because for a while, I had to bash the CBC | for its newspaper ads in which they claimed that "the spin stops here".
We're told "The Spin Stops Here". Hooboy.

Bill O'Reilly and the Globe and Mail may disagree with that spin, although the Globe and Mail only saw fit to print this viewership numbers story on page "R-2"—the entertainment section—instead of near the front:
CBC's Boast Challenged

GAYLE MACDONALD
From Saturday's Globe and Mail
June 1, 2007 at 11:30 PM EDT

One of Canada's leading experts in television ratings is challenging CBC Television's claim that it just posted its best prime-time season in five years.

Barry Kiefl, president of Ottawa-based Canadian Media Research Inc. (CMRI), says the 2006-2007 overall season in audience terms was the public TV broadcaster's worst in its 55-year history.

The crux of the dispute focuses on the all-important interpretation of the prime-time ratings, calculated from October through March between 7 p.m. and 11 p.m. Kiefl says his analysis of the BBM Nielsen data shows a far less rosy picture than the one CBC is painting.

Last week at CBC-TV's upbeat fall launch, Kirstine Layfield, executive director of programming, told the crowd the public broadcaster was basking in its best prime-time ratings in five years, buoyed by the success of shows such as Little Mosque on the Prairie.

[…] Layfield, who has been in the job just over a year, declared "the honeymoon is over, but the love affair is just starting. Viewers are coming back to CBC."

Kiefl, director of research at CBC from 1983 to 2001, sees it differently. He says the BBM Nielsen numbers show the so-called "love affair" is, in fact, still far from steamy.
Kiefl reports that in fact, CBC viewership is DOWN from last year.  He further says: "It's certainly not the highest level in recent years."
[…] His read of BBM Nielsen data shows CBC's overall audience level at its lowest in history, with a 5.3-per-cent audience share in 2006-2007 – down from 5.6 per cent the previous year.

To boot, Kiefl says things are in a sad state when only one CBC-TV series – Little Mosque – actually cracked the one-million-plus weekly viewers. The other programs cited as million-plus winners, he asserts, were only one-off specials, or, in the case of The Rick Mercer Report, hit the benchmark because CBC researchers added together multiple weekly airings (Mercer on Tuesday and Friday).
He goes on:
"I'm not saying they're lying," says Kiefl. "They're just being overly selective [in their interpretation of the BBM Nielsen data]."
Can we call it what it is, then?
[…]  Kiefl says the CBC prime-time schedule held up fairly well this past season compared to the one before, primarily because the network aired more NHL hockey than ever before. "In the full 2005-06 broadcast year, some 48 per cent of the CBC prime-time audience was generated with sports programming, about 10 times the audience for Canadian drama on CBC. No other mainstream network comes out close to that [in terms of its dependence on sports] anywhere in North America. These are the facts and everyone who cares about CBC and its future direction should be aware of them."
You think maybe he just dislikes the CBC?  You'd be wrong.  This man is a supporter of the CBC.  The Globe and Mail article says, "He says he stepped forward because he cares passionately about the future of the CBC."
When I spotted this article buried on page "R-2" of the Globe and Mail I had just run the latest available ratings chart for your enjoyment, and it shows—as usual—no CBC shows in even the top 30 shows that Canadians watch (except one hockey game—and this is playoff time).  Nearly every favorite show that Canadians watch is, as usual, an American show.  When it comes to news, Canadians prefer the private-sector option (CTV and Global) over the state-run news media.
But once again, as I have done a hundred times before, I have to ask:  why is this even a topic for discussion?  Why is the state competing against its own citizens for profits and viewership?  What kind of government does that?
Copyright BBM Nielsen Media Research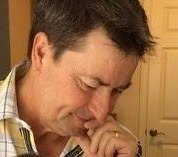 Latest posts by Joel Johannesen
(see all)