W E E K E N D A M U S E M E N T
Eva Avila. Yes that's right. She's going to win. This 19-year-old Postal Clerk/Beauty Consultant and Joel-certified beauty from Hull, Quebec.
By the way, when discussing American or Canadian Idol, I always like to clarify that I won't "idolize" whoever wins, and I won't "idolize" her when she does win, but anyway, she will win Canadian Idol.
I have a stellar record of picking the winner or at least second-placers, so be warned before you make your outlandish claims of "rubbish!" and "heretic!" and finger-wagging "clearly you have no idea about singing you neo-con capitalist nutbar!"
I have grave concerns about Eva's bio page at the CTV web site. For example, she says she "identifies with"… Jennifer Lopez. Now J-Lo's a lovely thing, but yikes. Honestly. Reach a little higher Eva.
She lists as her motto: "Listen to your heart". Barf.
She says she would love to meet… Michael Jackson. Yes, she feels that he has revolutionized the music industry. Does she know how he revolutionized young boys in his bed? I'd love to meet that wacko too, and kick him in his miniscule ballocks.
Her mother is "French-Canadian", which is apparently not Canadian but something different, while her father is listed as "Peruvian". He's not "Canadian" and merely from Peru? We don't know. It's liberalvision.
Soooo anyway, be brave and put it on the record. Who will win?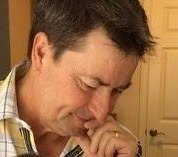 Latest posts by Joel Johannesen
(see all)