[dropcap]I [/dropcap]used to present these charts or lists all the time, but I haven't for a long time. It's English Canada's TV viewing habits in a snapshot.
This is the Canadian (english-language) viewership ranked from number 1 to 30 for the week of November 14 to November 20, 2016.*
1 BIG BANG THEORY – CTV
2 BULL – Global
3 NCIS – Global
4 SURV:MILLEN VS GEN X – Global
4 DESIGNATED SURVIVOR – CTV
6 CRIMINAL MINDS – CTV
7 LUCIFER – CTV
8 GREY'S ANATOMY – CTV
9 HAWAII FIVE-O – Global
10 HNIC PRIME EAST – CBC
11 NCIS: LOS ANGELES – Global
12 THIS IS US – CTV
13 CTV EVENING NEWS – CTV
14 MACGYVER – Global
15 AMER. MUSIC AWARDS – CTV
16 BLUE BLOODS – CTV
17 MURDOCH MYSTERIES – CBC
18 CHICAGO PD – Global
19 THE FLASH – CTV
20 CHICAGO FIRE – Global
21 MADAM SECRETARY – Global
22 BLINDSPOT – CTV
23 CONVICTION – CTV
24 TIMELESS – Global
25 HOW TO GET AWAY/MURD – CTV
26 CTV EVENING NEWS WKD – CTV
27 GOTHAM – CTV
28 BIG BANG THEORY(RERUNS) – CTV
29 DAVID BLAINE – CTV
30 CFL PLAYOFFS – TSN+
As you can see, the state-owned media is almost utterly ignored by most Canadians. Just why it is that so many Canadians insist on paying for it anyway — is beyond me. Logic flies out the window on this one.
The CBC pops up on line number 10 but it's a hockey game. You can make your own mind up as to whether we need to provide $1.5 BILLION per year to the state-owned CBC in order to broadcast hockey games. Others can do it just as well or better I think.
If there were no hockey game, the CBC would have to wait until you got down to line 17 with MURDOCH MYSTERIES. That's a show which started on Rogers' CITY channels, and was later picked up by the state-owned CBC to run in competition against citizen-owned CTV, Global and the others. The CBC did not create this show, they merely pay for the right to broadcast it, just as the other Canadian channels all routinely do — and did — to get onto this ranking list. But of course the private companies did it with their own money rather than with taxpayer cash.
So also note that almost every single show on the list is an American-based and American-created show, which Canadian channels buy. Canadian news does rank in the top 30, and the CFL playoffs sneaked in at number 30. Apparently I was right when at age 14 I figured out that the state cannot social-engineer a state-sanctioned "Canadian culture," and that it's actually something that evolves organically — and among the people individually, rather than from the government down to the masses.
It's not that there aren't Canadian shows out there. There are. It's just that nobody watches them. Here's a personal anecdotal tidbit: Corner Gas (CTV) was a good show until the star, Brent Butt, who I used to think was funny, started seriously slamming religion — all religion generally — on Twitter, in light of the radical Islamist jihadist terrorist attacks in Kenya. He used the hashtag "#yayreligion". Brent Butt tars Christians with the exact same brush as radical Islamic terrorists, so I stopped watching his show. His show is cancelled now but is in reruns still. I won't watch it. I watched Corner Gas and those sorts of shows — like NFL football (Go Seahawks!… unless you go all "Black Lives Matter" on me before every game), to get away from left-wing politics. I think a lot of people do, which might help explain the CBC's dismal ratings.
Finally, note that the CBC News is not on the list. Canadians prefer the privately-owned CTV News by a huge margin. I call CTV "Liberalvision." The CBC is even further left. I think I'll call them "Alt-Left." I think that may be why nobody watches CBC News. I'm surprised Global doesn't show any news presence here. Global might want to try a conservative-tolerant model, which seems to appeal to Americans — if Fox News Channel's #1 ratings are any indication and I think it is. For years, FNC almost constantly beats CNN and the far-left MSNBC by double their numbers – combined. Sometimes, they have ranked as the number one cable channel period — not just cable news, all of cable.
The list goes as far as 30 and CBC News is obviously somewhere below that rank. It could be number 31 or 81 — I don't know. But if they can't ever crack the top 30, it seems quitting the news business might be the best option for the state-owned media, strictly from a financial standpoint, as the network news business is extremely expensive, and they've obviously utterly failed after all these many years and countless billions in taxpayer dollars. I guess you could and should say the same for the rest of their network. They've clearly failed. And there are other reasons aside from the purely financial for the state to remove itself from news and politics and entertainment which always skew left or far left — "Alt-Left" as I now call it. For example, the state shouldn't compete against its own citizens in business for profit and their livelihood and that of their family. There are other examples.
* Information courtesy of Numeris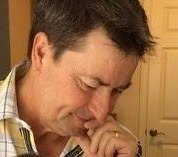 Latest posts by Joel Johannesen
(see all)