Health care spending to jump nearly 12% this year due to economy's decline
Vancouver Sun, November 20, 2009

Canadian health care spending is expected to reach $183.1 billion in 2009 or $5,452 per Canadian, according to figures released Thursday by the Canadian Institute for Health Information.

The estimate represents a $9.5-billion increase from 2008.

As a proportion of the gross domestic product, health expenditures represent 11.9 per cent, an all-time high, says the CIHI report. In 2008, it was 10.8 per cent.
[…]

"Every year, health care expenditure basically does outpace inflation and population growth . . . the question is by how much," McFarlane said. …
RELATED:
Despite "free" (—wink!) healthcare…
Bankruptcies soar 43%
Friday, November 20, 2009

The number of bankruptcies across the country was 43 per cent higher in September than at the same point a year ago, government data shows.
That story was brought to you by Canada's state-owned news media, the socialism-reliant CBC. But here's an impeccably related and "health care"-related and state-owned, state-run anythings blog entry from earlier this year:
NICE TRY: CBC anchor doesn't allude to fact that more Canadians go bankrupt than Americans
Thursday September 10 2009

…If you're tired of Michael Moore-style documentaries and need a break from the CBC, read my blog entry "US medical bankruptcies a myth; personal bankruptcy rate higher in Canada" [Thursday July 16 2009]….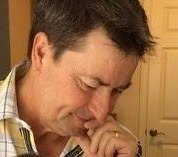 Latest posts by Joel Johannesen
(see all)