Do you know what the most popular baby boy name in Belgium is? Pierre? Michel? Denis? No. It's Mohammed. In Amsterdam? Mohammed. Mohammed is also among the most popular new baby names now in the U.K., and Sweden.
As all of us in the honest-with-ourselves, informed, sensible set know, and all of us who have read Mark Steyn's superb book "America Alone" (they're usually the same people, not by mere coincidence), Canada's "replacement rate" or what's known as "fertility rate" in statistical circles (simply, it's the number of babies each woman has to have in order for the population to stay the same, and that number is always 2.1 (—think about it!)), has been for some time and continues to be in a steep decline, as it also is in Europe and Russia and Japan and most other "western", "progressive" places.
Muslim countries are not. You do the math.
Canada's fertility rate is 1.6. Again with the math.
Today our columnist Rebecca Hagelin writes up a few facts for us in her column and mentions Mark Steyn's "America Alone". Turns out our Canadian boy Mr. Steyn spoke at the famed Heritage Foundation (Rebecca Hagelin is a Vice President) and made an impact, not surprisingly. He's a brilliant mind and a great speaker, to say nothing of his being one of the best and most prolific columnists today, and one who I'd hang upside down like Rosie O'Donnell for to have on the PTBC wagon of columnist brilliance.
By the by: thank God, the fertility rate in the great U.S.A. is… 2.11.
In the Islamic country of Syria: 3.5. And Yemen: 6.58.
Have a fun weekend, Canada!
EXTRA EXTRA:
Watch Mark Steyn's speech to the Heritage Foundation by clicking this link (Windows Media – 45 minutes or so)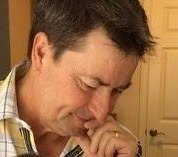 Latest posts by Joel Johannesen
(see all)