Forget the taxi! Faced with overcrowding and other problems inherent in Canada's government-run North Korean-style "health care" system, many pregnant women in British Columbia, Canada, have been shipped to better-equipped, more capable American hospitals in Washington state or Oregon, in recent years.
The government does this using specially-designed government-owned aircraft, which of course often fly right over state hospitals below, with their cargo. You'd think that would leave a mark on the minds of the pilots, and certainly the patients. In 2007-2008 alone, nearly 100 women from BC alone were shipped south to America for natal/post-natal care not available in British Columbia. This is because under the government-run system, hospitals in BC have been overcrowded, sometimes lacking what Americans think of as basic technology, staff, or the medical expertise to handle the job.
The "progressive" Liberal Party government in BC says that the problem has all been solved, as a result of better communications now apparently suddenly available in 2010, such as phones and email, perhaps. This will work much better than the smoke signals which were the only thing available until this year, and which held us back as compared to the more advanced Americans.
The health care issue hasn't been solved mind you — only their political embarrassment. They can't openly admit the socialist system they are glued to has failed them badly, because all liberals have their entire political capital tied up in making this stupid thing work, no matter how much it costs taxpayers (which is currently around half of BC's provincial budget).
In order to do nothing more than save from the embarrassment of the socialized system not being able to provide adequate health care available close to home inside of our own country, and the embarrassment of shipping patients south to the obviously better American system (which has the added downside of blatantly proving that our system is failed and the American system works), the liberal government in Canada's western province now ships patients to any old place they can find a bed within BC, instead, owing to "better communications". I think in government speak, "better communications" is sort of like "revenue neutral". Or "public option".
Which is great, except that BC is about the size of France, Germany and the Netherlands combined. It is larger than the total area of Washington, Oregon and California, combined. That's some neighborhood. That's what passes for health care close to home, in Canada.
So now, patients and their unborn babies in crisis will be shipped to another hospital in BC which can handle them instead — possibly up north, one thousand miles away instead of in, say, Seattle. To save cash. Yay.
Canada's North Korean-style "health care" (wink!) system, which used to rely even more on America's health care, finds a way out of looking quite so bad, for a while. Fabulous.
Vote liberal. Get more of this. (It's "progressive"!)
Airlifts of pregnant women curtailed
Conference calls help B.C. save millions

By Pamela Fayerman, Vancouver Sun
January 27, 2010

Measures to reduce the number of pregnant B.C. women airlifted to American hospitals for high-risk deliveries and neonatal intensive care have been so successful the practice has nearly been eliminated in the last two years.

The key to the solution was better communication: a daily conference call linking 13 hospitals, representatives of the B.C. Ambulance Service, the ministry of health and frontline neonatology staff so they can figure out where beds are available in B.C. instead of simply transferring high-risk pregnant women to hospitals in Washington state and Oregon.

… In the current fiscal year, (ending March 31), the provincial government has spent $1.8 million to send four women out of the country …

[…]

The provincial government has spent about $100 million a year in recent years on thousands of B.C. patients who received cross-border medical care not available here or because they fell ill while travelling.

While expectant moms have garnered the most attention, B.C. patients are also going to places like Ontario and Alberta for health-system-paid organ transplants and heart surgery. Some are getting care in the U.S. for problems that can't be treated quickly enough here, such as gastric bypass surgery for morbidly obese patients who may die sooner without it. …
Do note the quotes I placed around health care, above, because just as in the case of the liberal-left's push for a government-run health care system in the U.S., our system has far less to do with "health care" than the push for "progressive" political ideology and agenda.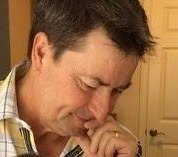 Latest posts by Joel Johannesen
(see all)