Globe and Mail reports breaking news that is devastating for the Liberals, and actually for Canada and its reputation as a bastion of law and order and equal justice:
Federal Ethics Commissioner Mario Dion says Prime Minister Justin Trudeau contravened a section of the Conflict of Interest Act by using his position of authority over then-justice-minister Jody Wilson-Raybould to get her to overrule the director of public prosecution's decision to not negotiate a deal with SNC-Lavalin that would avoid criminal prosecution.

Mr. Dion's report, released Wednesday morning, reveals that the Prime Minister "directed his staff to find a solution that would safeguard SNC-Lavalin's business interests in Canada."
It's even worse: according to the G&M, the Federal Ethics Commissioner, Mario Dion, said that the Trudeau Liberals, and I'll go ahead and use my own word here based on my interpretation of his, obstructed the commissioner in his efforts to find the truth. Trudeau repeatedly refused to wave cabinet confidence for the investigation, meaning all the information could not be gotten from witnesses, including Jody Wilson-Raybould herself.
And about that Shawcross doctrine which all the Liberals giggled about during public testimony? Dion concluded that actually, it's not funny at all, and Trudeau VIOLATED it, meaning he interfered in the roll of the attorney-general and her pursuit of justice.
This is very serious for the Trudeau Liberals. Therefore, expect the media to have only very little more to say about it today, and then utterly drop it by week's end.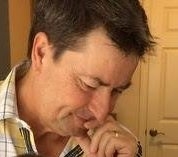 Latest posts by Joel Johannesen (see all)