Oh that toughy Michael Ignatieff. His cute li'l (and quintessentially liberal) effort/dare/challenge just demands repeating here. Gather all your office mates 'round the 'puter and enjoy a good chortle with me won't you?
Speaking in Gander, N.L. Saturday, Ignatieff said the prime minister must learn, "If you mess with me, I will mess with you until I'm done."
Wwwwhhhhhaaaa?! "I will mess with you until I'm done?" Oh my. But why does he reserve that faux tough-talk for Prime Minister Harper? Liberals want to negotiate with terrorists over tea and buns, but go rank over Conservative Canadian Prime Ministers who dare to question them and their liberalness. They never talk tough like that about actual terrorists.
"Don't trifle with me. Don't try this rough stuff with me," he added Sunday.
… I'll pause here so you can Windex your computer monitor. …
And then the fun goes on…
It was a similar line used by Liberal strategist Warren Kinsella on CTV's Question Period Sunday.

"I have two words for this kind of advertising. Wayne Gretzky, or Neil Young, or Celine Dion. I mean is the prime minister saying that those people are less Canadian?" he said.
ANSWER: Yes, proving you should avoid the Scott Reid School of Genius Political Strategery (and "early learning" —wink!) and be smart enough to know the answer before you ask the question.
• Wikipedia entry on Gretzky: "Gretzky obtained American citizenship, and has resided in the United States ever since…"
• Dion: Three words: Nation Of Quebec. Also: Lives in U.S.. Helpful article at web site "USLaw.com": "IMMIGRANT OF THE DAY: CELINE DION – SINGER. — Quebec-born Celine Dion changed Las Vegas with her recently concluded four year gig…"
• Neil Young: From (the American!) Rolling Stone magazine: "We'd vote Neil for President, if only he weren't a naturalized citizen…"
• Ignatieff: Calls America his "country". Said he'd move back to America (his "country") if things don't work out here politically. "It's your country, just as much as it is mine!"
And here's a gratuitous plug for the Conservative Party's latest spot-on ad.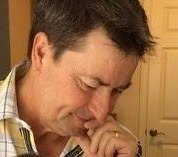 Latest posts by Joel Johannesen
(see all)